Clinch is increasingly being recognized as the leader in personalized video and creative optimization technology. Here's some of our recent press.
Clinch as an Effective Ad Serving Alternative to Amazon
With Amazon set to retire Amazon Ad Serving + DCO (Sizmek) in 2024, advertisers globally are exploring new advertising partnerships. At Clinch, we can streamline the migration process to our platform, ensuring a smooth and effortless transition for you.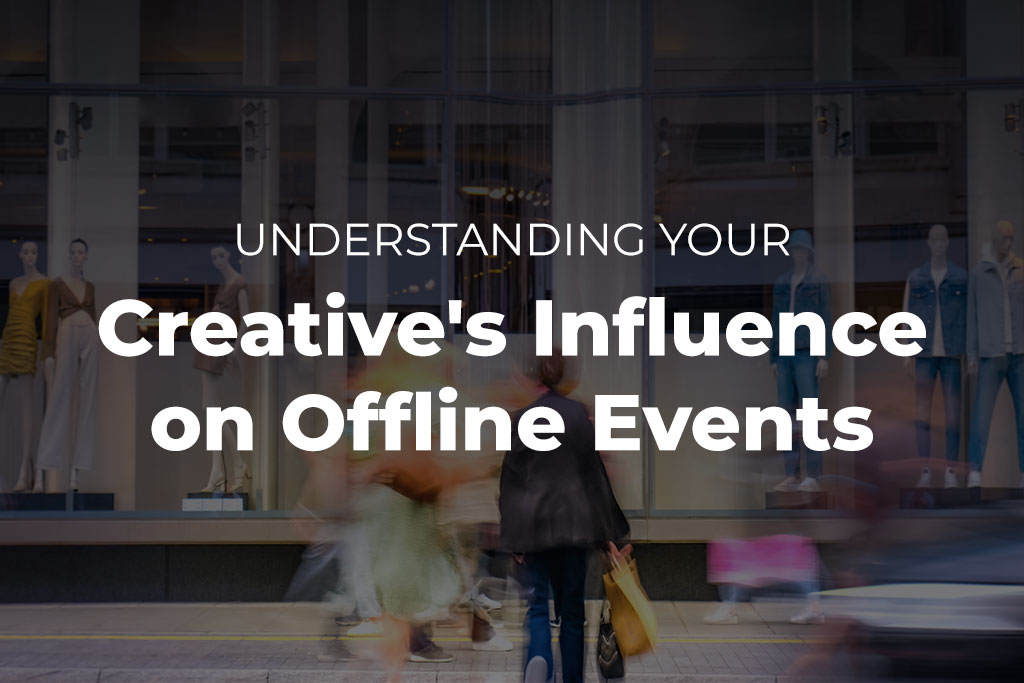 Offline Attribution at the Creative Variation Level Powered in Partnership with LiveRamp
To connect offline and online conversions, Flight Control, Clinch's omnichannel campaign activation platform, leverages solutions like LiveRamp's measurement enablement to bridge the dots between offline purchases to digital profiles previously exposed to ads. 
Clinch Expands Integration with LiveRamp
Flight Control platform is now a licensed measurement enablement destination on LiveRamp, the leading data collaboration platform. This partnership bridges online and offline conversions, empowering advertisers with actionable insights to optimize campaign impact.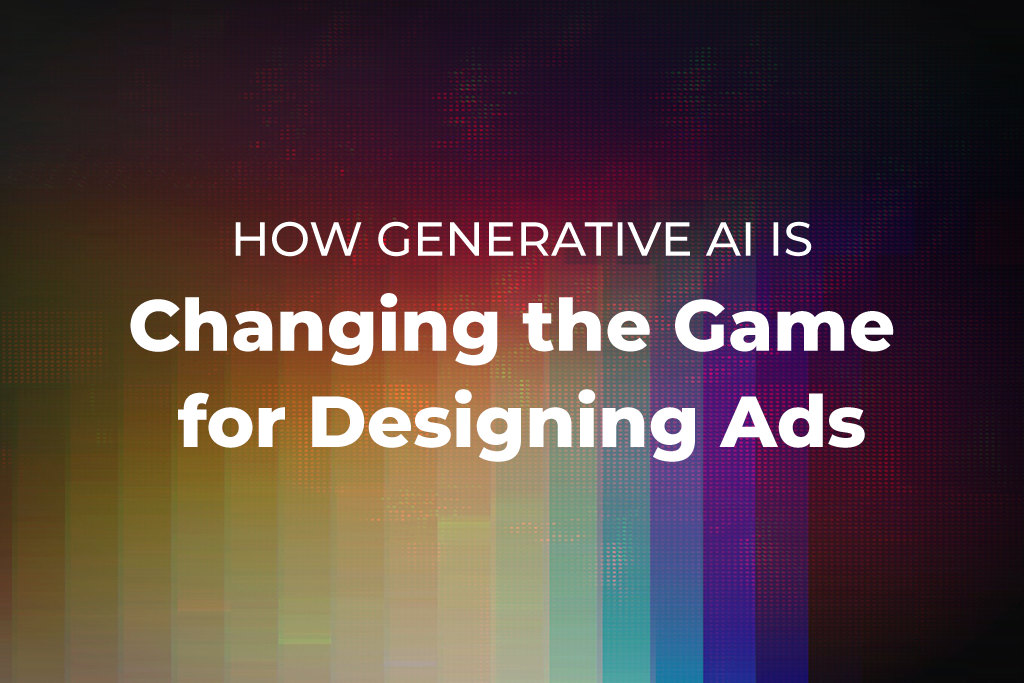 AI Innovations Transforming
Ad Technology
By harnessing Generative AI, creative teams will enhance efficiency, unlock new levels of personalization, unlock new levels of personalization, as a result, create ad campaigns that are both more impactful and engaging.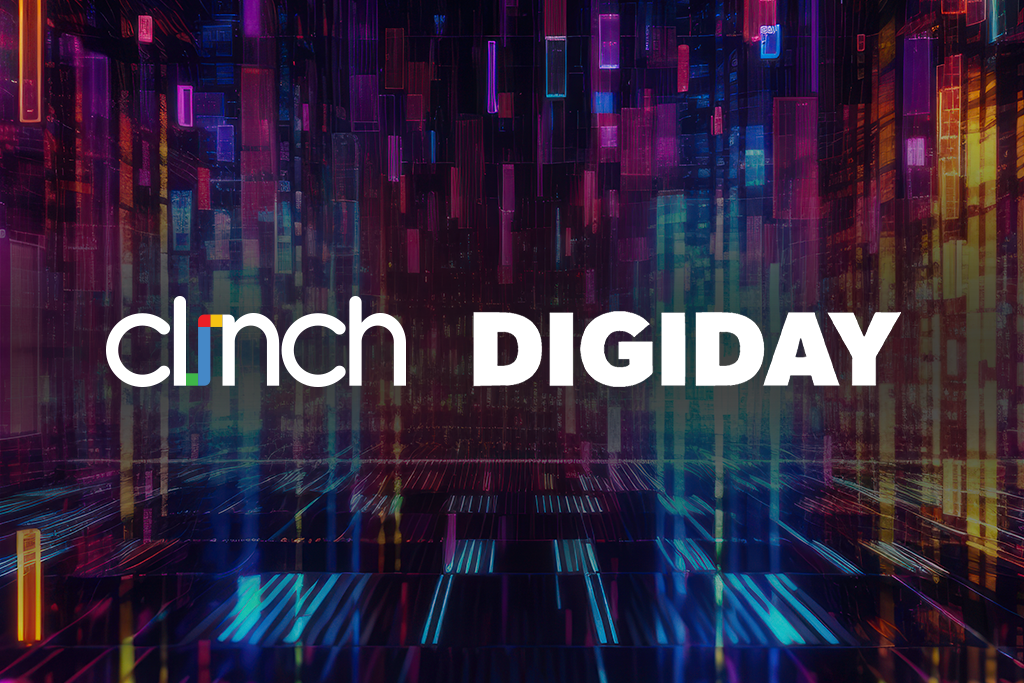 How Advertisers are Accelerating DCO with AI and New Workflows
Ad agencies are embracing AI-driven dynamic creative optimization (DCO) to streamline their workflows and enhance collaboration amongst teams.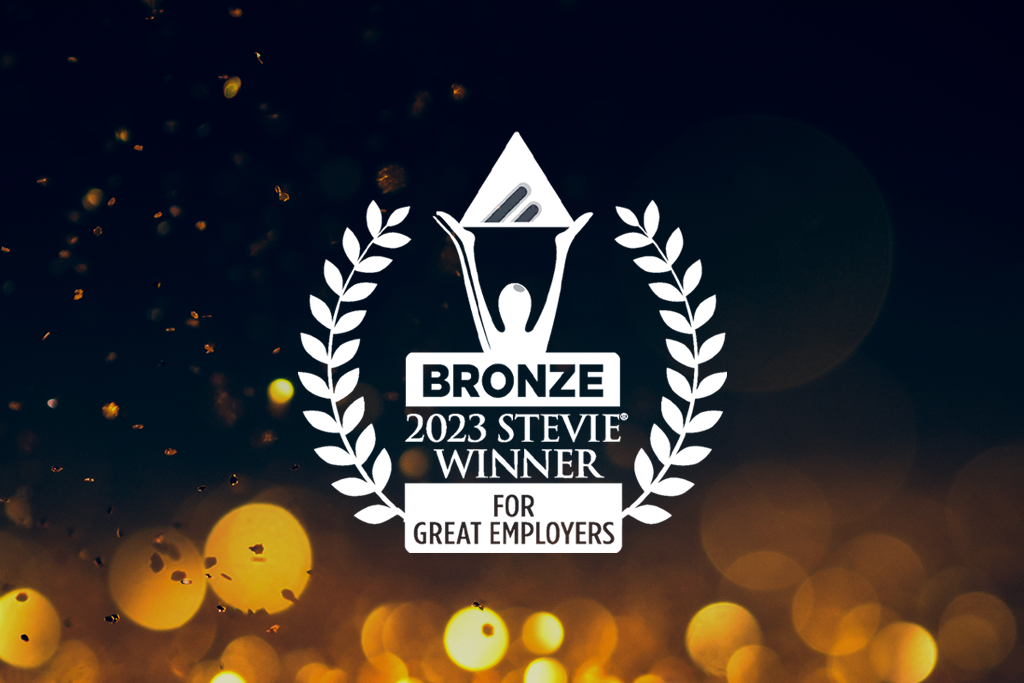 Clinch Honored in 2023 STEVIE Awards for Great Employers
This recognition is a testament to our dedication to core values that merge technology and collaboration to drive the organization's success.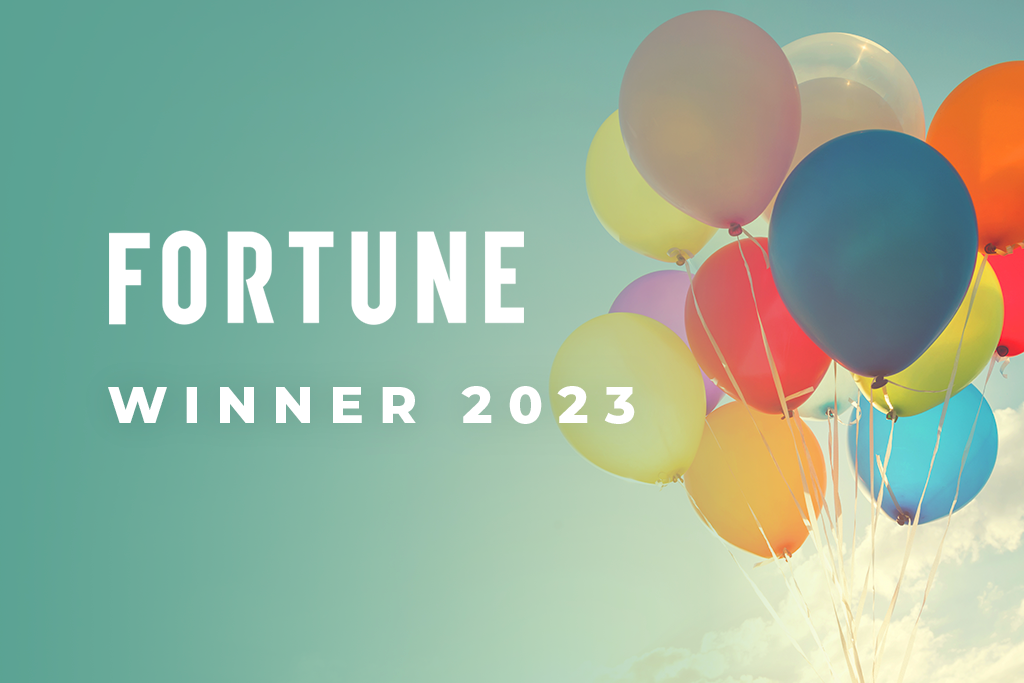 Clinch Named Best Workplace in Advertising & Marketing
Clinch, a leader in dynamic ad serving and personalization, has made it onto the list for the second year in a row. This recognition underscores Clinch as one of the best workplaces in the nation.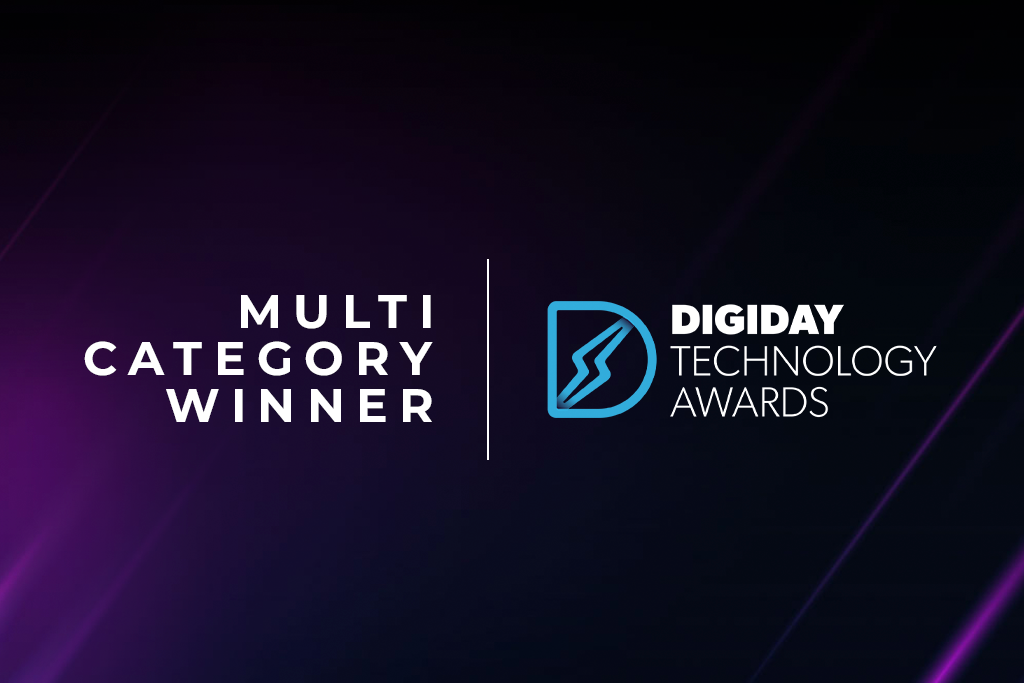 Multi-Category Win
for Clinch's Flight Control
Digiday Recognizes Flight Control as the Best Marketing Automation and Best Personalization & A/B Testing Platform​ for the second consecutive year.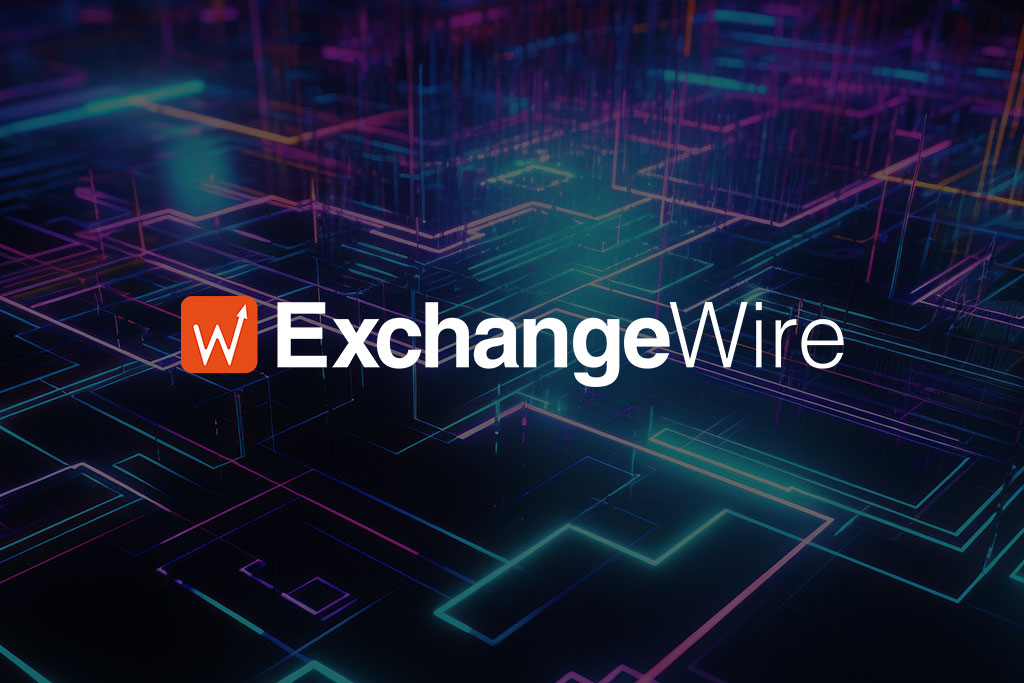 The Present and Future of AI in Ad Tech
In this Q&A session, Raz Peter, CTO and co-founder of Clinch, delves into how artificial intelligence is already being integrated into the ad tech industry and explores the potential future landscape as AI continues to gain prominence.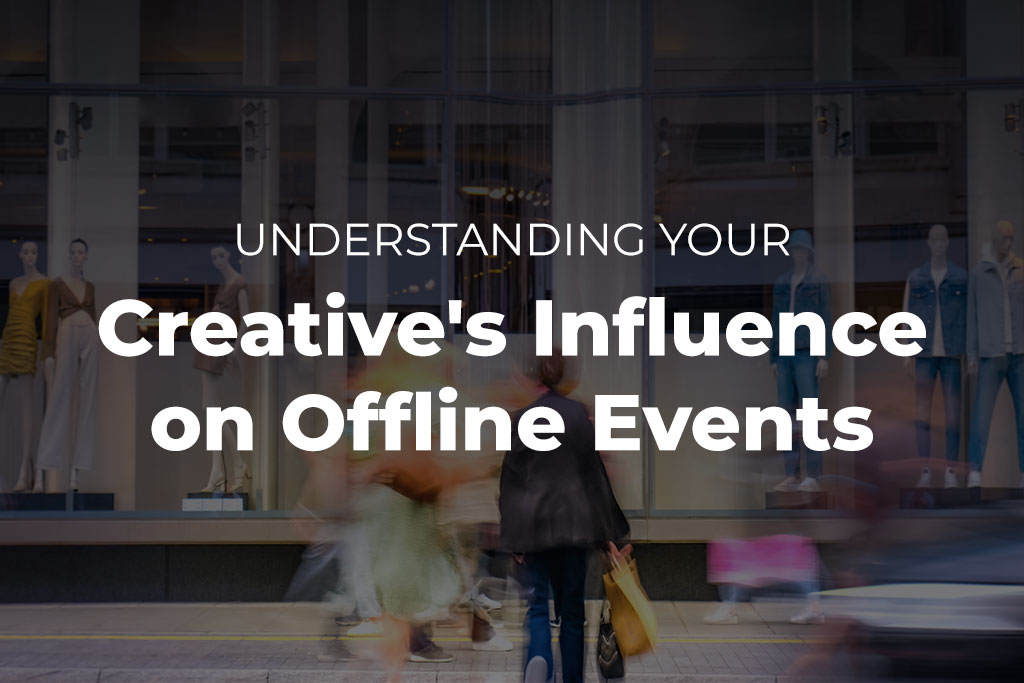 Uncovering Offline Attribution at
the Creative Level
To connect offline and online conversions, Flight Control, Clinch's omnichannel campaign activation platform, leverages solutions like LiveRamp's privacy compliant file processing workflow to bridge the dots between offline purchases to digital profiles previously exposed to ads.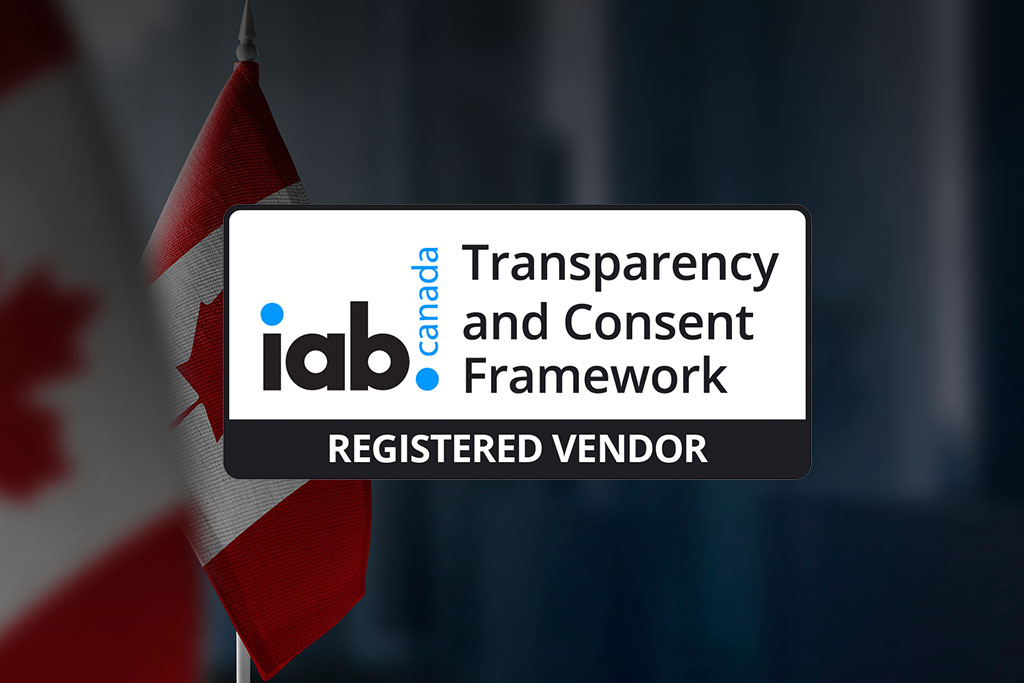 Clinch Joins IAB Canada's Transparency and Consent Framework
Clinch renews its pledge to user-centric data protection to strengthen consumer trust in the digital advertising arena.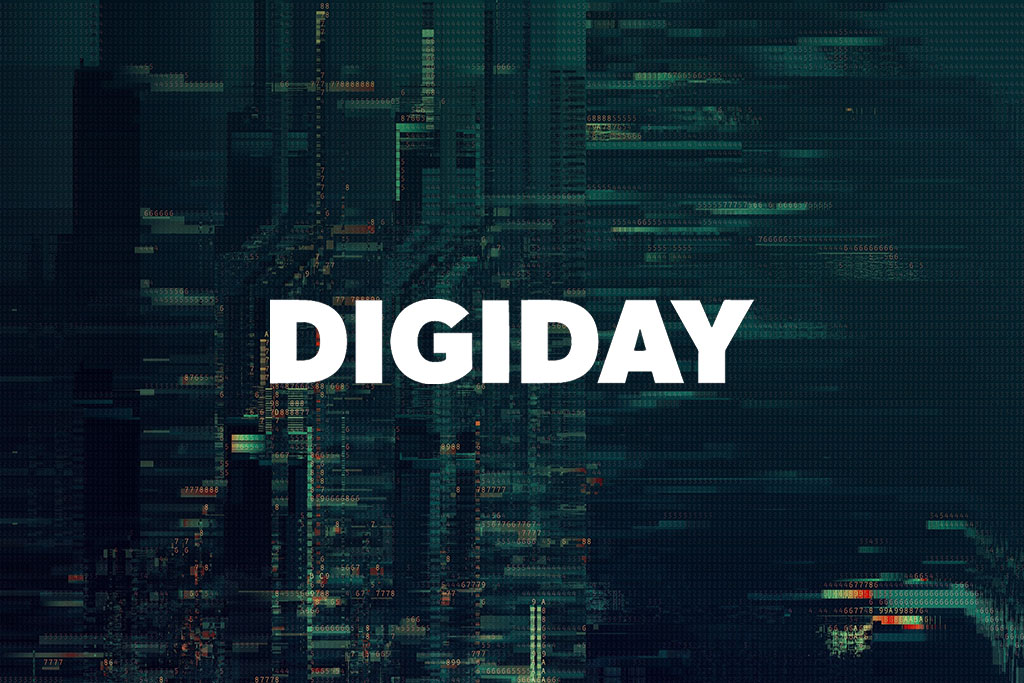 How Ad Tech Gives Agencies Valuable Time to Work more Efficiently
In the agency world, technology that disrupts is technology that destructs. Here's what you need to know about building a truly interoperable stack, that supports the most valuable currency – time.
dentsu Names Clinch Global Preferred Partner for DCO
Partnership includes complete access to Clinch's SaaS platform, Flight Control, which improves operational efficiency and fosters cross-functional and end-to-end collaborations.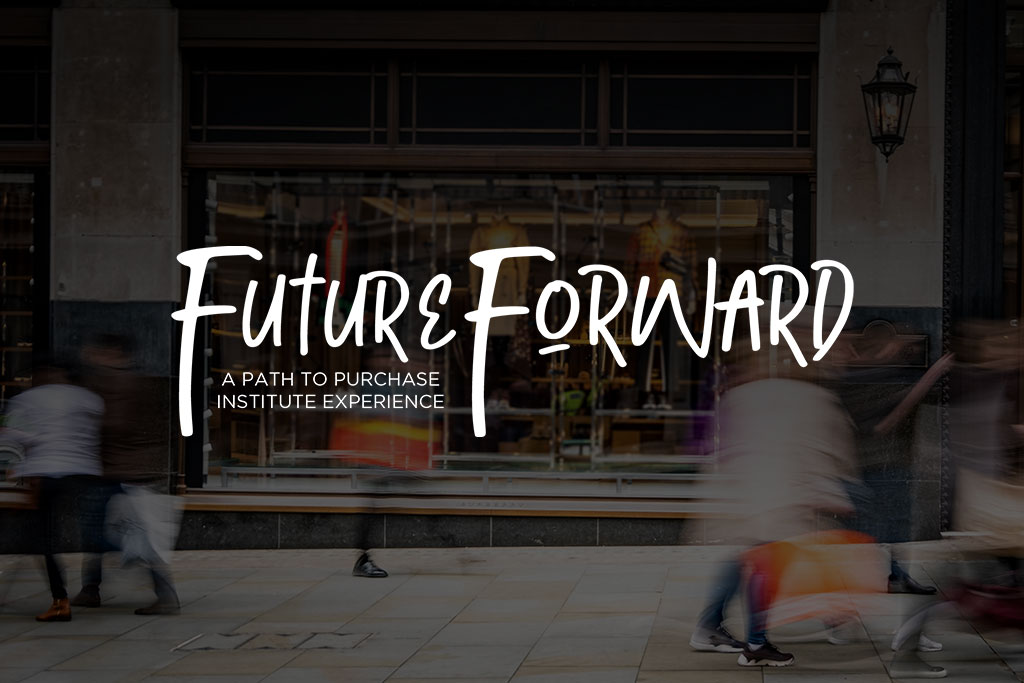 A "Future-Forward" Look at Redefining Retail Media
Clinch joined a panel with Dollar General, Kellogg, and others at the Future Forward event in New Orleans to discuss scalable solutions driving growth across the Retail Media space and the brands investing in them.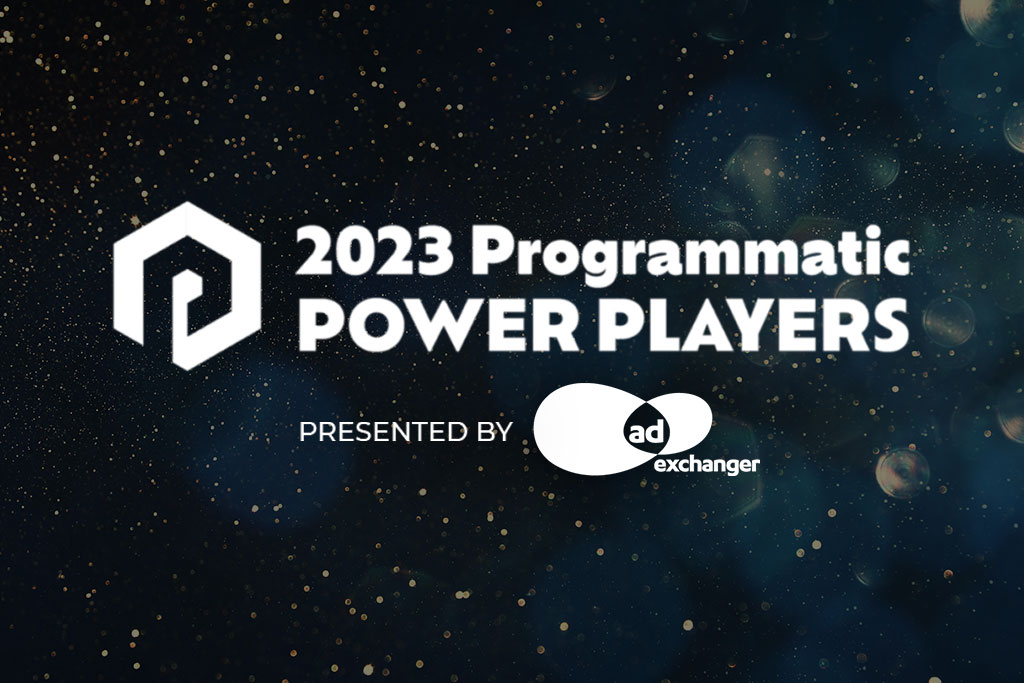 Clinch Named to AdExchanger's 2023 Top 50 Programmatic Power Players List
Clinch was recognized for the increasing adoption of Flight Control, as well as strategic partnerships with companies like Dentsu, The Trade Desk, LG Ads, Samsung Ads, and Disney.
Clinch Announces Series of New Senior-level Recruits to Support 2023 Business Growth
Global talent and influx of SaaS expertise will support the company's continued business demand and growth across all regions.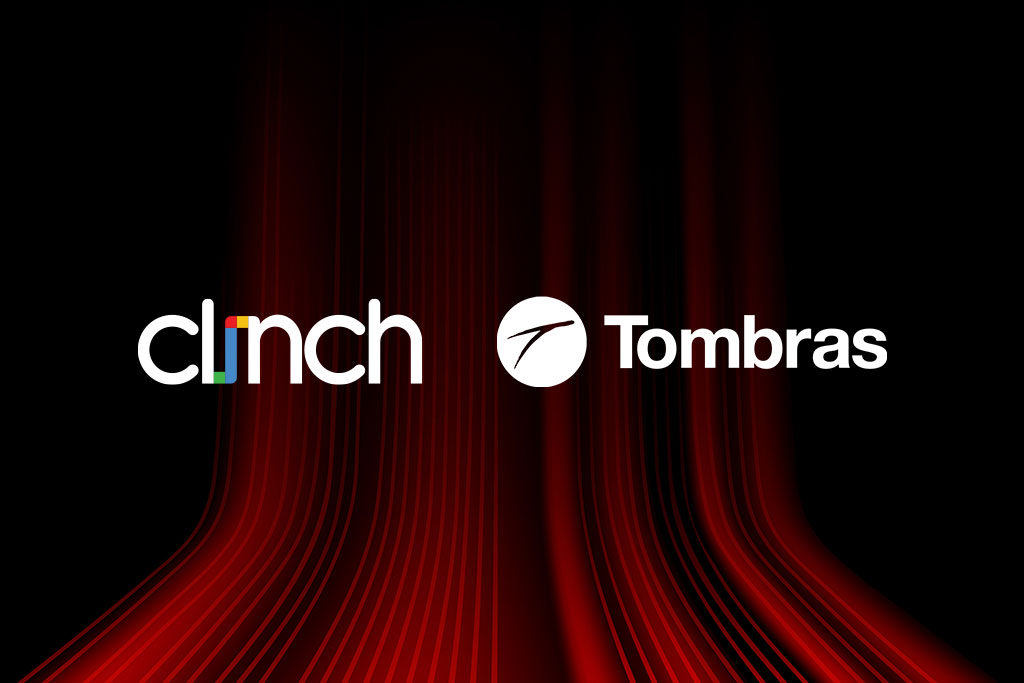 Tombras Selects Clinch as Primary Ad Serving and Omnichannel DCO Partner
Tombras, one of the largest independent advertising agencies in the U.S. will fully adopt Flight Control's suite of SaaS solutions.
Clinch Partners with Samsung Ads to Personalize Video and Digital Ads at Scale
Through this partnership, Samsung Ads clients can now utilize the Flight Control platform to easily personalize, optimize, scale, and measure campaigns in real-time and from one unified place.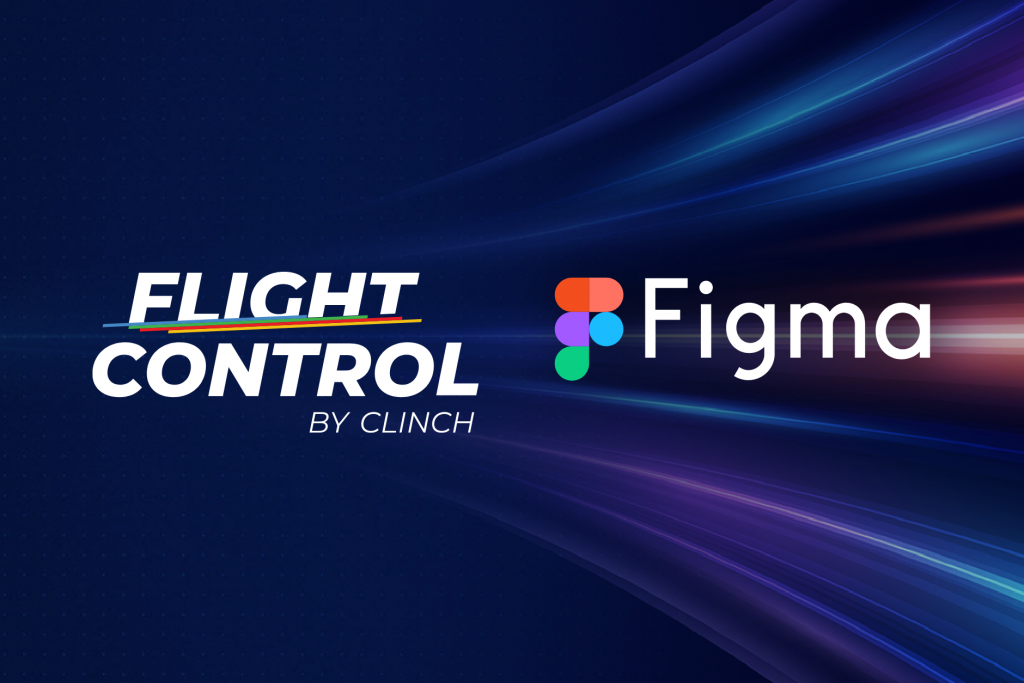 Clinch's Flight Control Integrates with Figma for Omnichannel Dynamic Ad Creation
The launch of the Figma-Clinch Exporter Plugin marks the first instance of leveraging Figma assets for the purpose of dynamic creative optimization (DCO).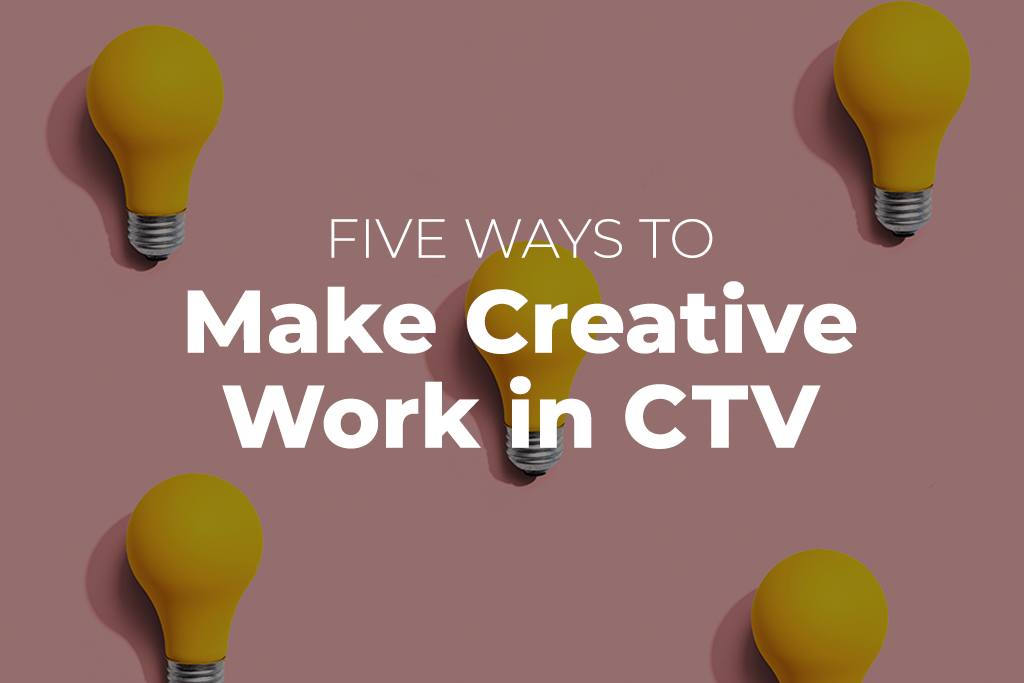 A Smarter Approach to CTV Advertising
Smart TVs cater to the user's interests and preferences and CTV should also reflect the same personalized viewing experience. Learn how to elevate your next CTV campaign with impactful ads that drive results.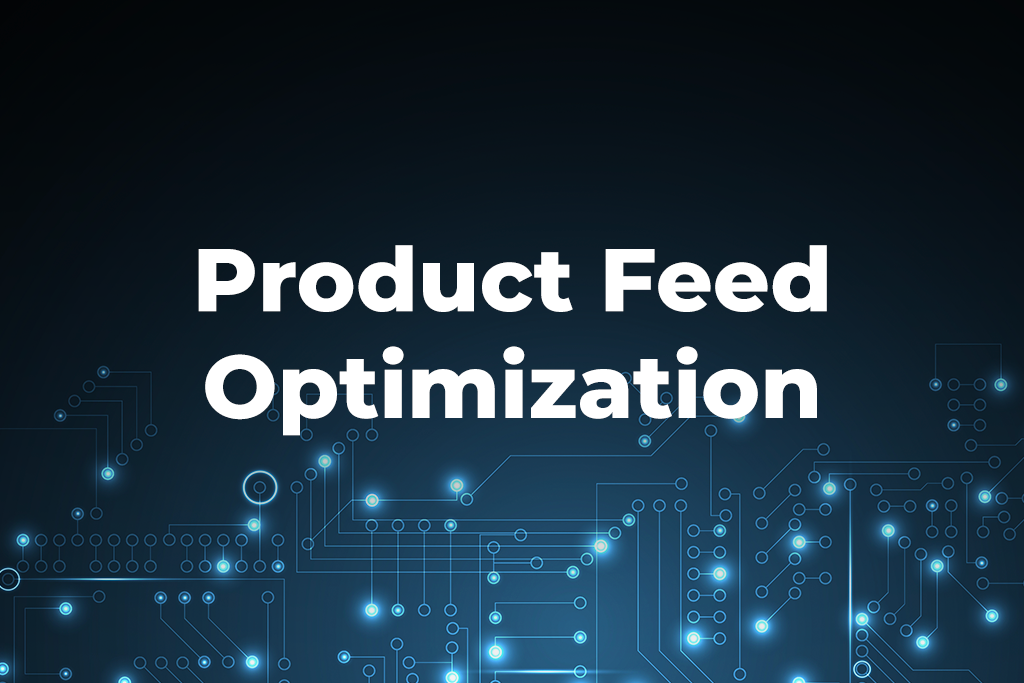 Drive More Conversions with Feed-based Product Optimization
Retailers need to lean into AI-driven technology that automatically optimizes campaigns in real time if they want to improve their odds of attracting audiences as well as converting and retaining in-market shoppers in today's world.
The Road to Victory Requires Speed, Accuracy and Automation
Learn how to leverage tech to empower media strategists with real-time insights, strategic flexibility, and automated workflows to tackle any campaign challenge and deliver impactful results.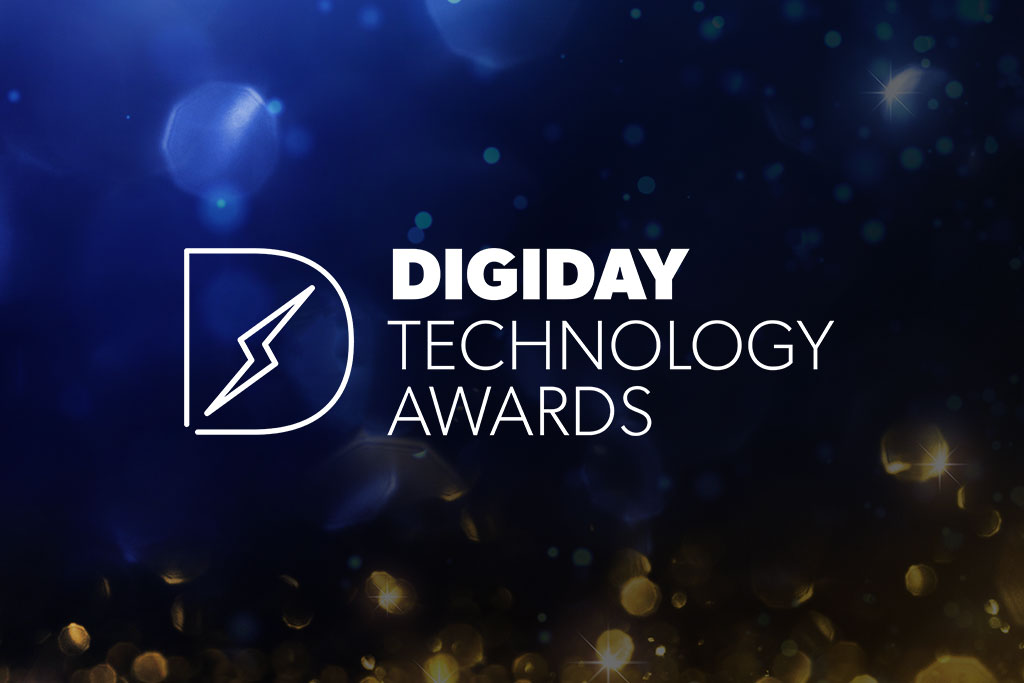 Clinch Named Best Marketing Automation Platform
Clinch's Flight Control was recognized for its innovative platform streamlining the entire campaign lifecycle, from strategy to activation and measurement on a single platform, saving agencies/brands time and money.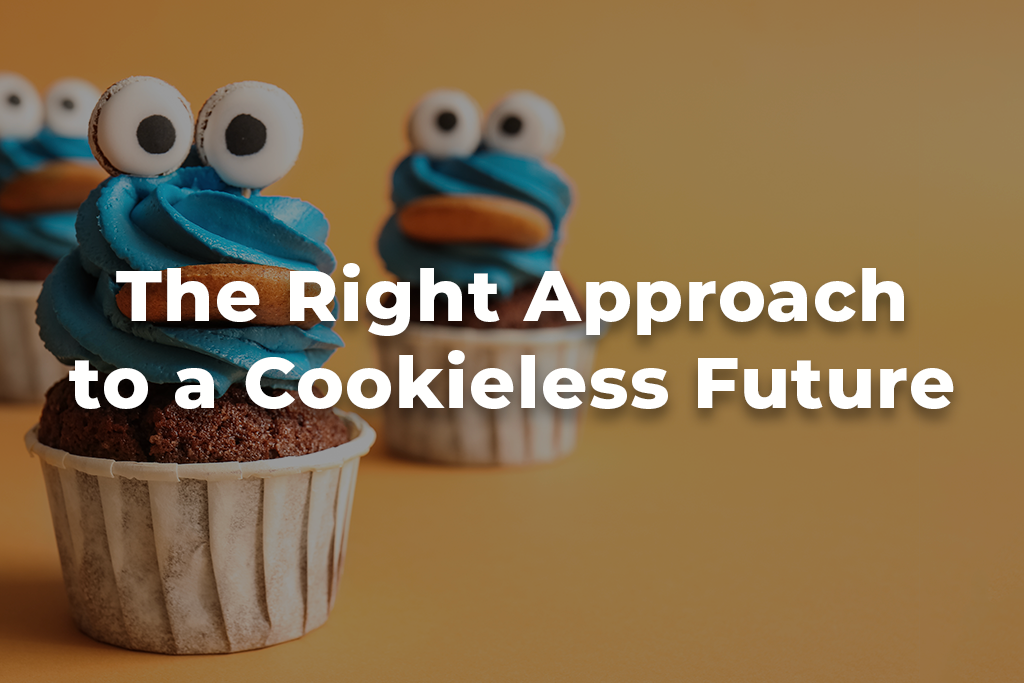 The Death of the Cookie will Lead to Stronger Targeting Potential
A cookieless future is an opportunity to do better audience modeling with higher-fidelity data and with trusted sources that will help flourish into an intelligent ecosystem that will help brands target even better.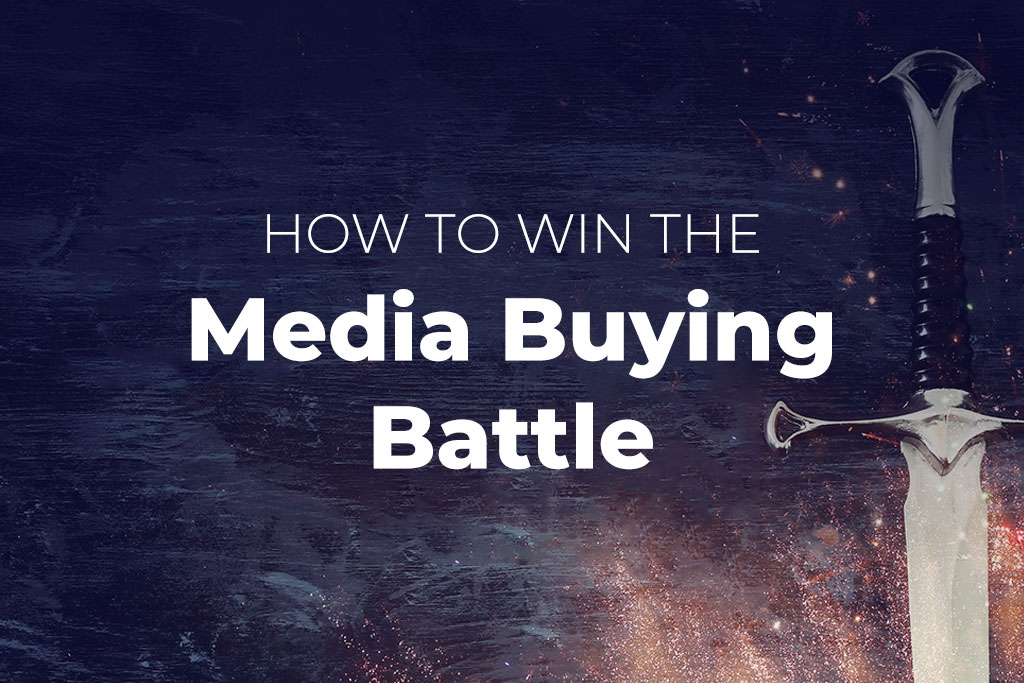 The Tech That Will Take You To The Top
A look at how the right tools and technology can enable media teams to better understand and communicate the efficacy of their buys, while avoiding common delays and frustrations.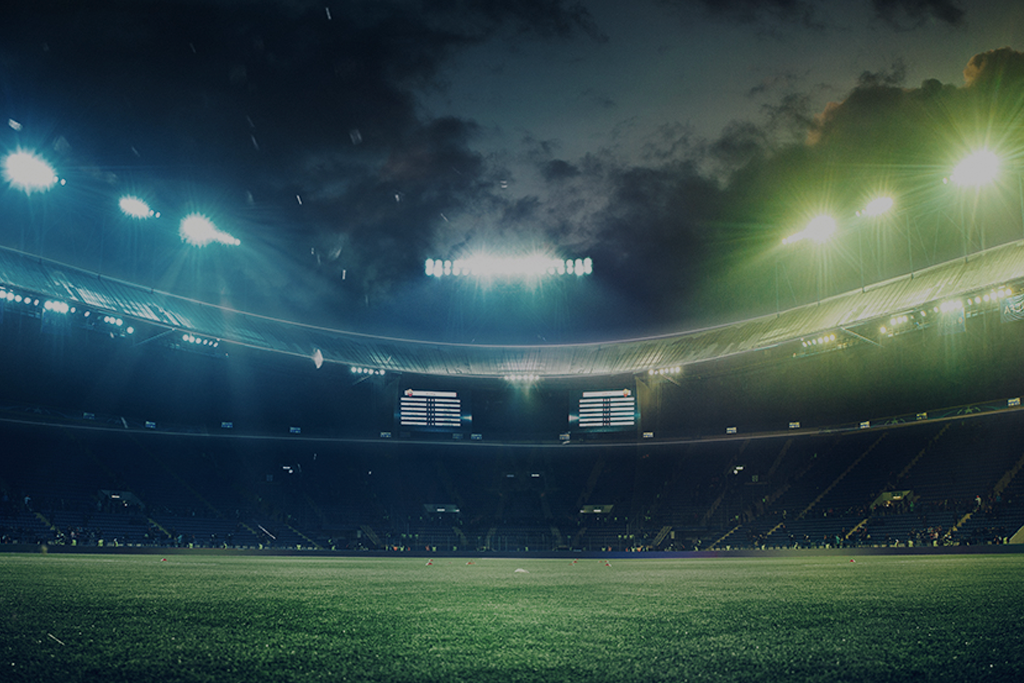 Clinch Launches Enhanced Sports API to Connect Advertisers and Fans
Clinch's next evolution of its Sports API offers advertisers even more personalized options for connecting with sports fans and arrives just before a surge in seasonal sports events that includes the 2022 World Cup, 2022 Super Bowl, and 2023 March Madness.
Post-pandemic Travel Requires a
Personalized Approach
With more travel options available, creating the perfect vacation can seem daunting. Clinch can help advertisers influence in-market travelers with data-driven ads to deliver content relevant to the individual's interests and inspire their idyllic getaway.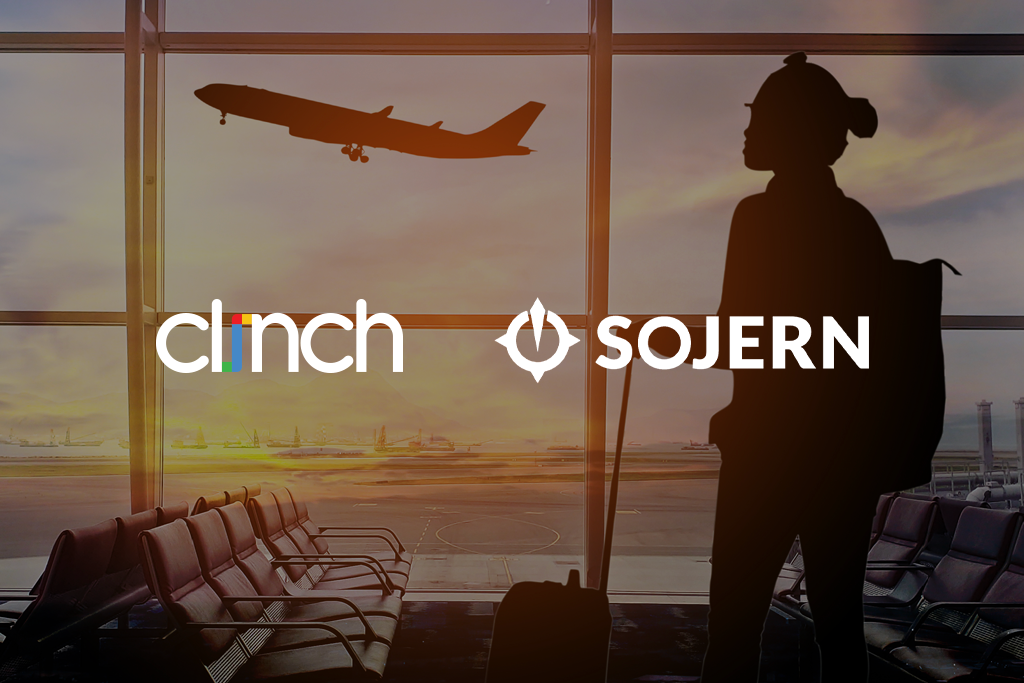 Clinch and Sojern Join Forces to Enhance Travelers' Path to Purchase
Clinch and Sojern, a leading provider of digital marketing solutions for travel, have partnered to provide improved workflow automation and omnichannel DCO capabilities to travel marketers.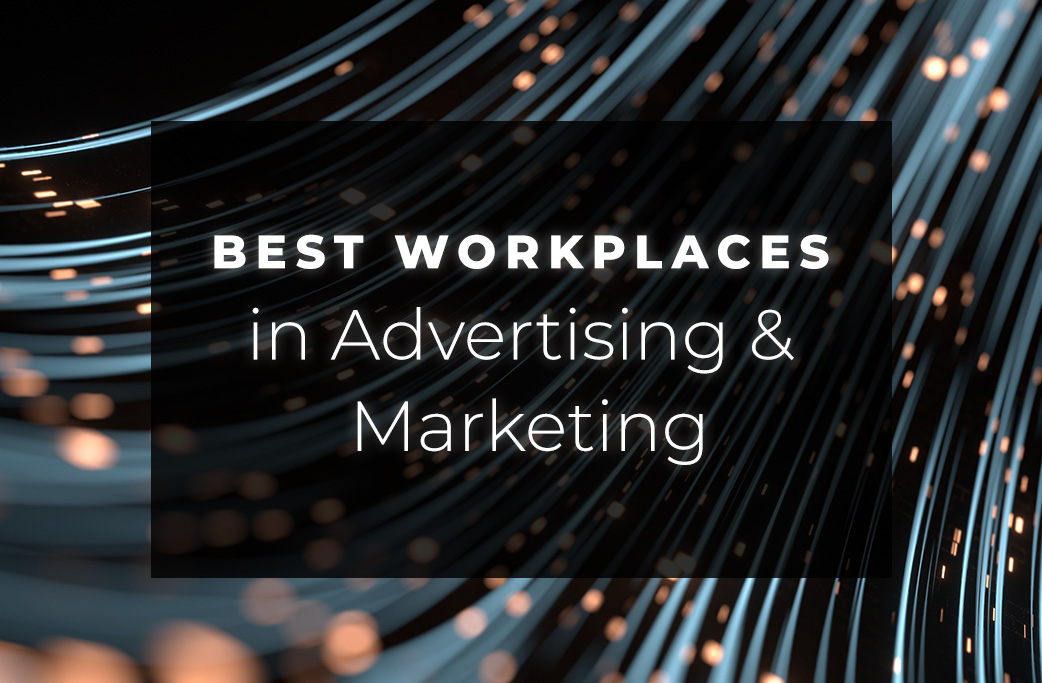 Clinch Named Best Workplace in Advertising & Marketing™
Great Place to Work and Fortune found Clinch to be an exemplary workplace that leads the industry in developing platforms that help brands and agencies advertise better.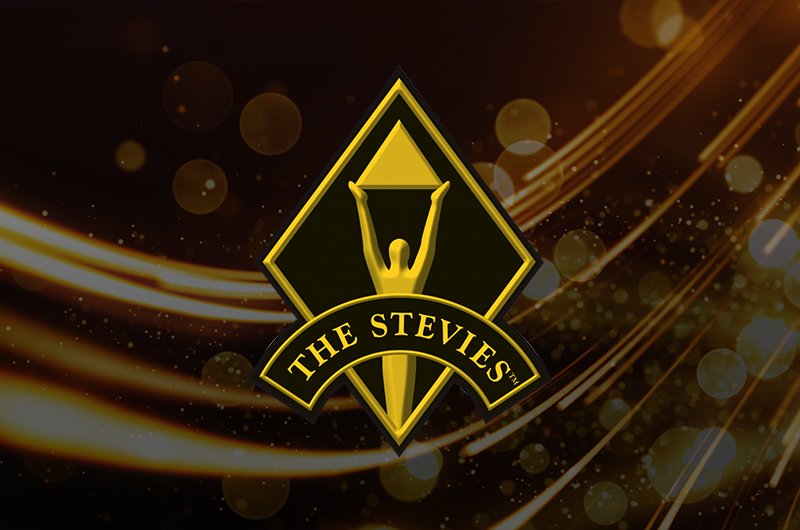 Clinch Honored as STEVIE® Award Winner for Great Employers
STEVIE® Awards recognized our many initiatives to cultivate a work environment that is collaborative, innovative, and embraces a multitude of backgrounds.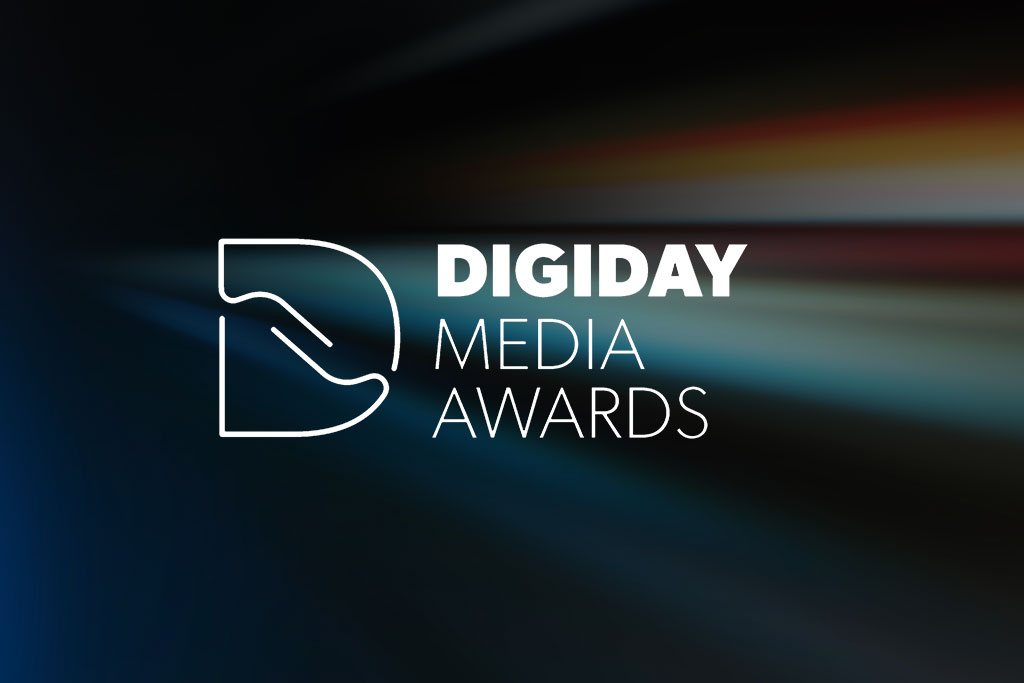 Flight Control Wins Digiday Media Awards' "Best Ad Tech Platform" 
Flight Control was recognized for the performance and efficiency it brings to advertisers, as well as the ability to streamline the process of conceiving, planning and running complex campaigns through one unified platform.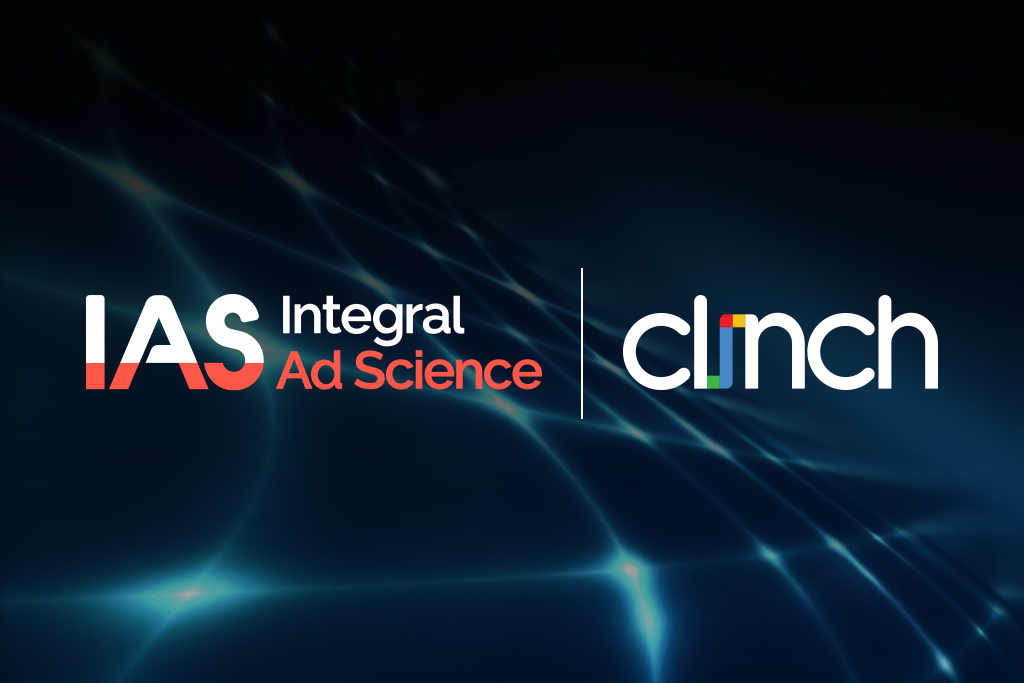 Clinch and Integral Ad Science Announce Partnership
Clinch partners with IAS to leverage its automated tag wrapping solution so that brands can now activate IAS verification services.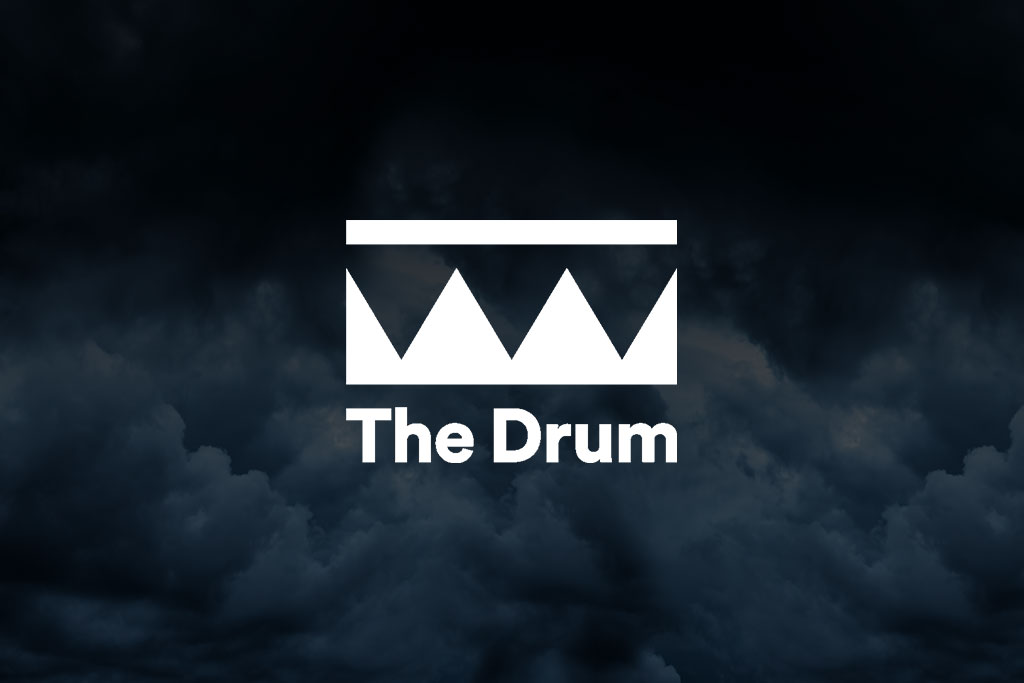 Agencies: Planning for a Recession Will Pay Off, Even if There Isn't One
The key to agency survival in a recession is the same as the key to greater profit in boom times: efficiency. Here's how to ensure a stable future.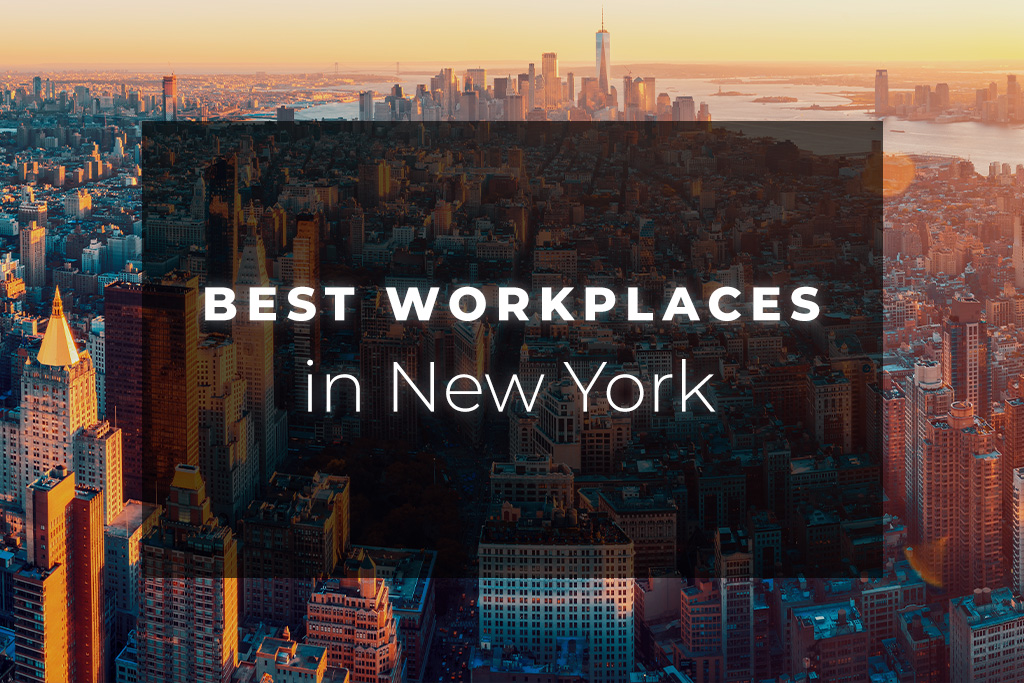 Clinch Named Best Workplace In New York
Clinch is honored by Great Place to Work and Fortune magazine for creating a great employee experience that cuts across race, gender, age, disability status, or any aspect of who employees are or their role within the organization.
Unifying Campaign Management
In this exclusive Q&A, Chris Grimsey, VP of Sales, EMEA at Clinch discusses how unifying campaign management can solve key agency obstacles following the deprecation of mobile and display identifiers.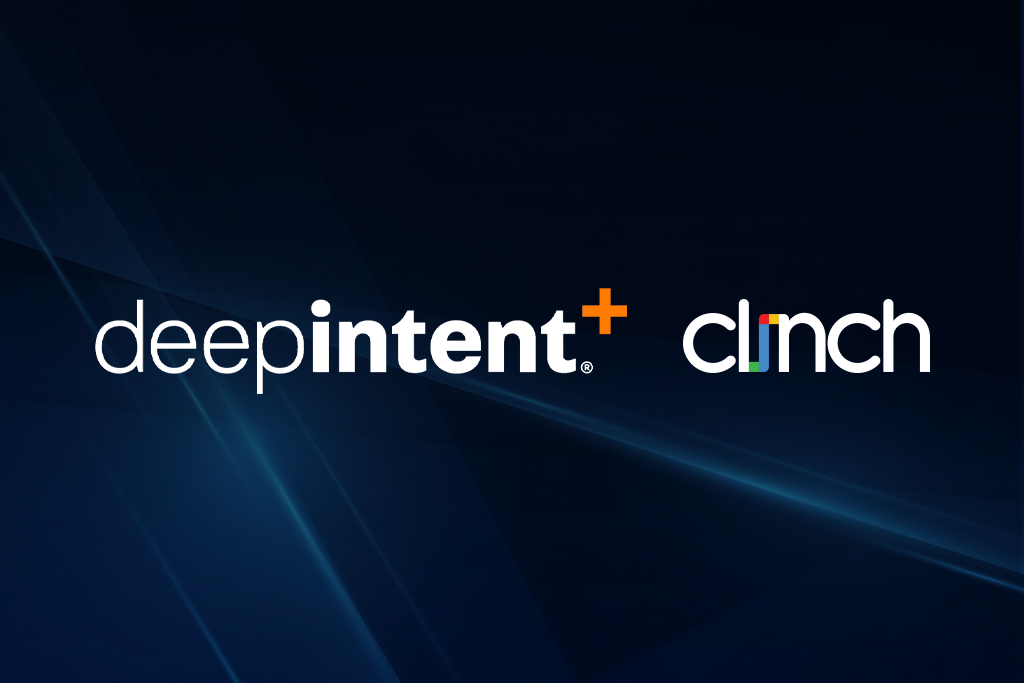 Clinch Partners with DeepIntent
Learn how we're helping healthcare marketers drive Rx conversions and optimize business outcomes through advanced ad serving, DCO and creative engagement insights.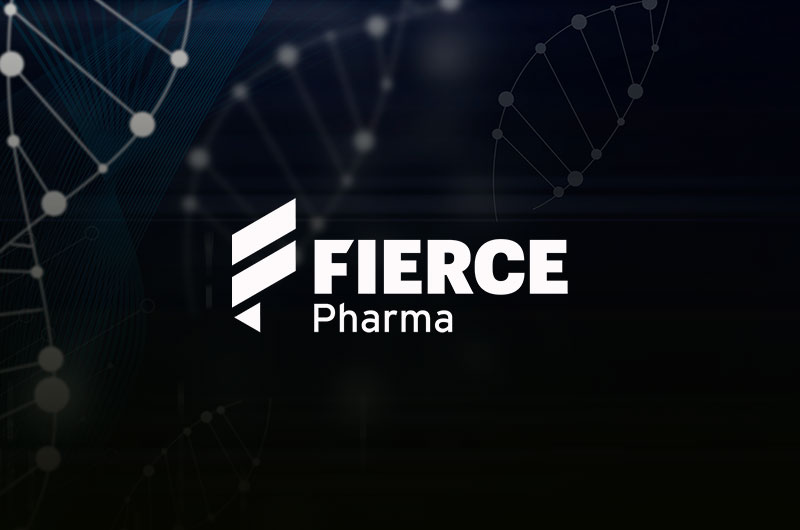 Advanced Strategy, Activation and Measurement for Healthcare Marketers
The partnership gives DeepIntent clients access to Clinch's creative optimization capabilities and its unified campaign management platform, Flight Control to execute targeted and personalized omnichannel campaigns.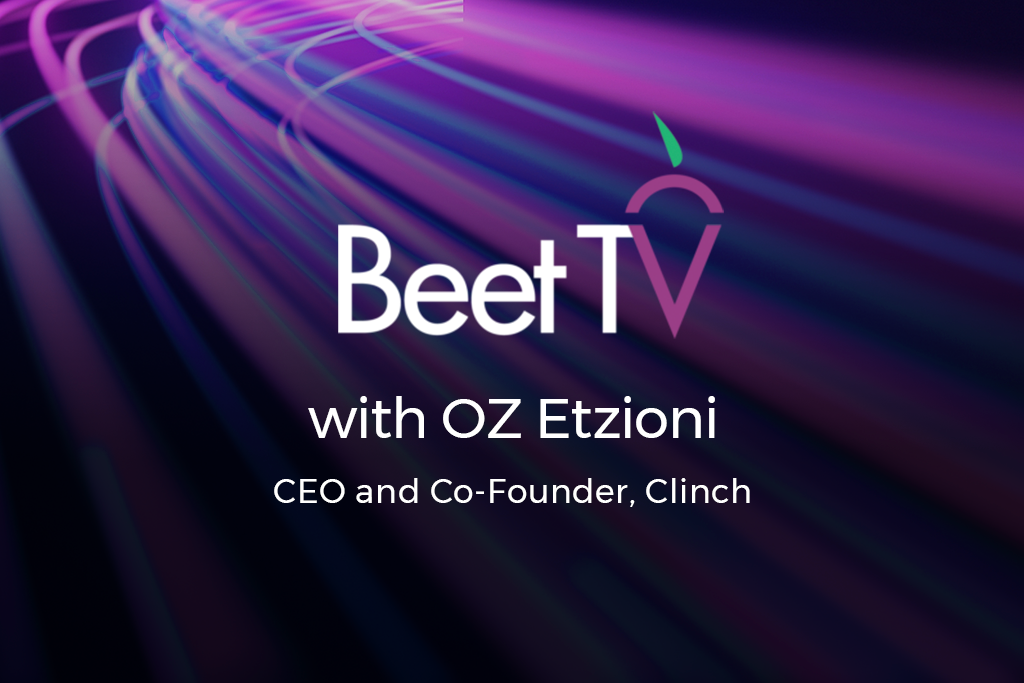 Oz Etzioni On Creative Optimization
DCO enables brands to reach the right person, at the right time, and with the right content. Learn how Clinch services and platform helps brands utilize DCO to build better audiences, optimize media, and improve ROI.
Clinch Expands Partnership with Neustar to Enhance MTA Solution
Clinch engagement data powers Multi-touch Attribution to empower advertisers with rich insights into the channels, strategies, creatives, and other factors that contribute to campaign performance, in real-time.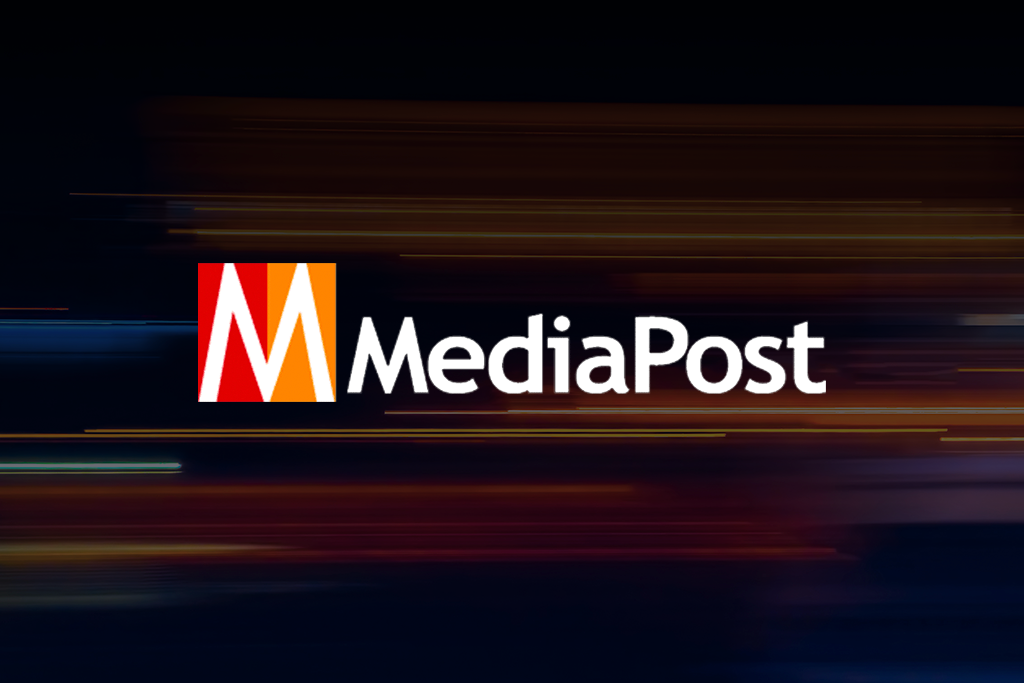 A Personalized Media Channel (CTV) Deserves a Personalized Ad Strategy
Personalizing your ad creative in CTV may seem complicated, but it isn't. Here are some suggestions to help you get started.
Clinch Continues Global Expansion with New Senior-level Recruits
Strategic new hires join to support the growing adoption of Clinch's Omnichannel Campaign Management Platform, Flight Control across the US and EMEA.
Why Creative Engagement Data Is a Top Insight Into Consumer Intelligence
Learn how creative engagement data, especially derived from DCO, gives advertisers unique and valuable consumer intelligence – and consumers, in turn, get a more relevant ad experience.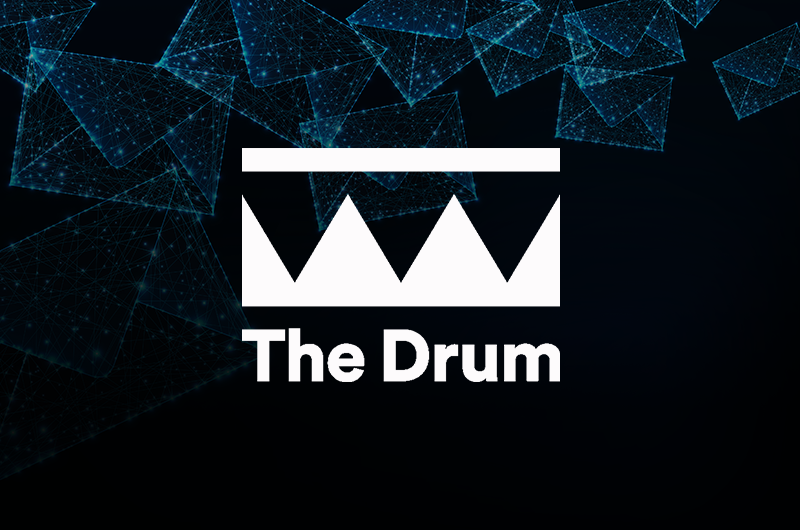 How a Modern Twist on Direct Mail Can Better Engage Customers
Identifying your audience is the first step of any marketing strategy, yet it's often the hardest. Here's how direct mail be used to enable digital-first brands to build, engage, and convert customers.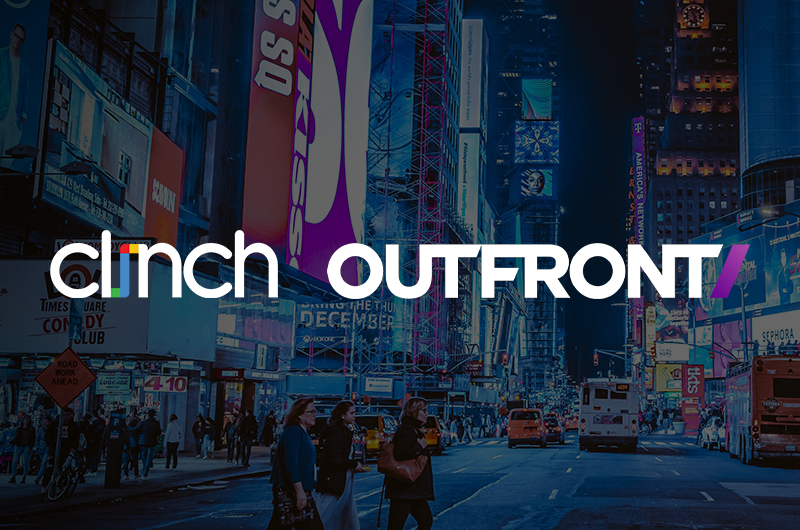 First to Market Creative Personalization Suite for DOO
Advertisers can now leverage Clinch's industry-leading personalization platform to execute and manage contextually relevant advertiser campaigns across OUTFRONT's premium digital-out-of-home boards.
Beet.TV interviews Charel MacIntosh, Head of Business Development & Strategic Partnerships to discuss the advantages of incorporating DCO in a CTV campaign strategy.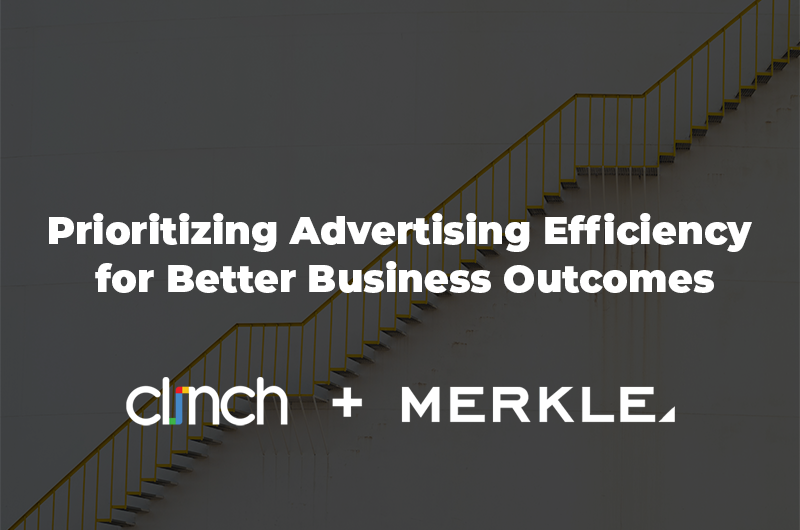 Prioritizing Advertising Efficiency for Better Business Outcomes
How Advertisers are using DCO to make their CTV Creatives more Effective
Brands can easily enrich their CTV strategy by incorporating DCO to personalize, track performance, and optimize ads at scale.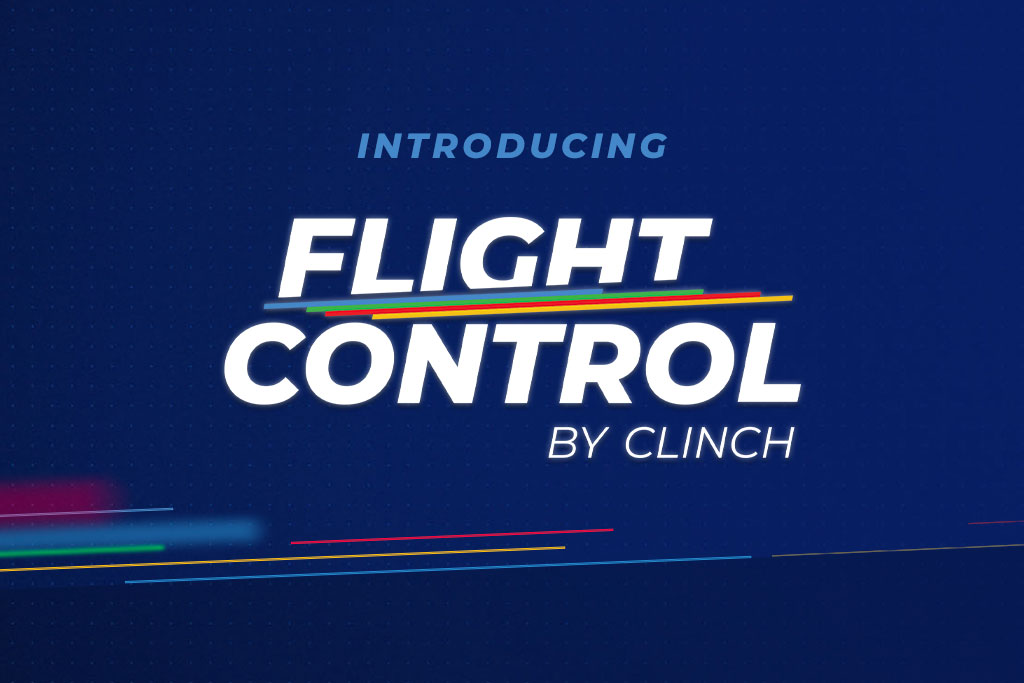 Clinch Launches Revolutionary New SaaS Platform

Clinch launches Flight Control, the industry's first SaaS platform built to eliminate complexity in campaign workflows and make advertising more efficient and profitable.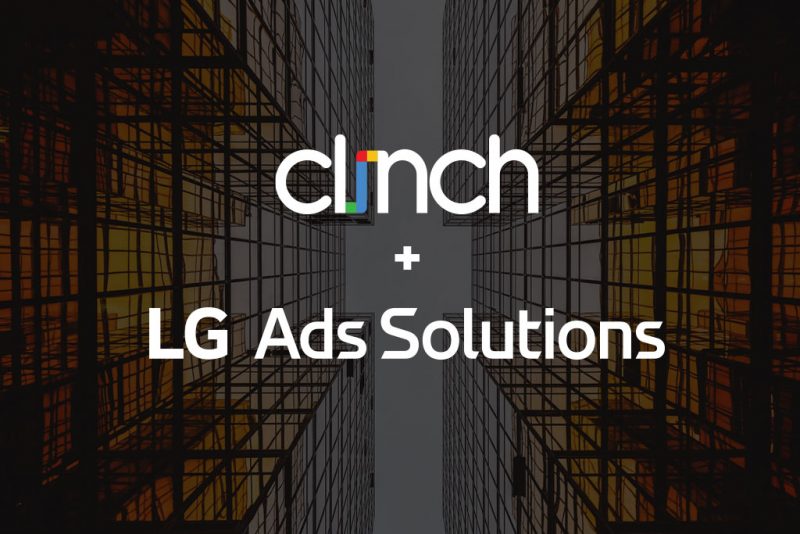 Clinch and LG Ads Solutions Bring Data-Driven Creative to the Big Screen
Advertisers can activate Clinch creative automation, ad delivery, distribution, and creative optimization at scale across LG Ad Solutions +120 million households worldwide.
The Next Evolution of Advertising Is In Sight
Advertising is fragmented and complex, but changes with unified technology platforms could support the current needs of the industry.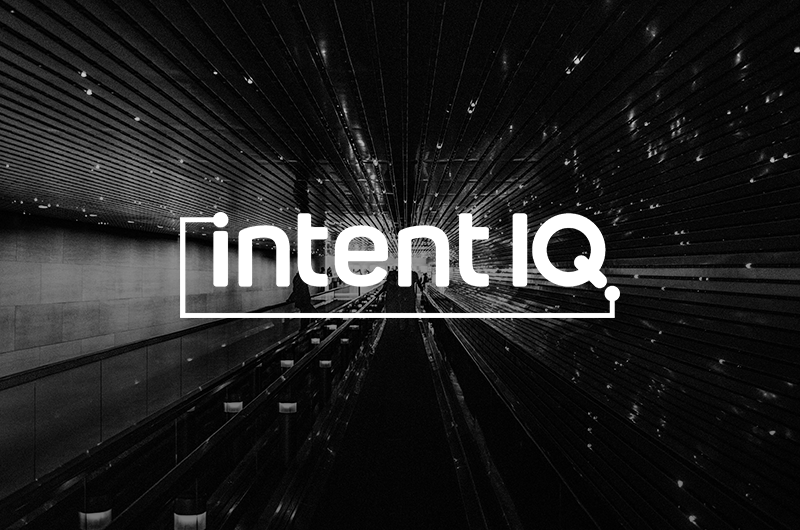 Clinch Partners with Intent IQ for Expanded Cookieless Identity Solution Across Mobile and CTV
The partnership enhances Clinch's data enrichment solutions and addressability across all channels, including CTV and mobile.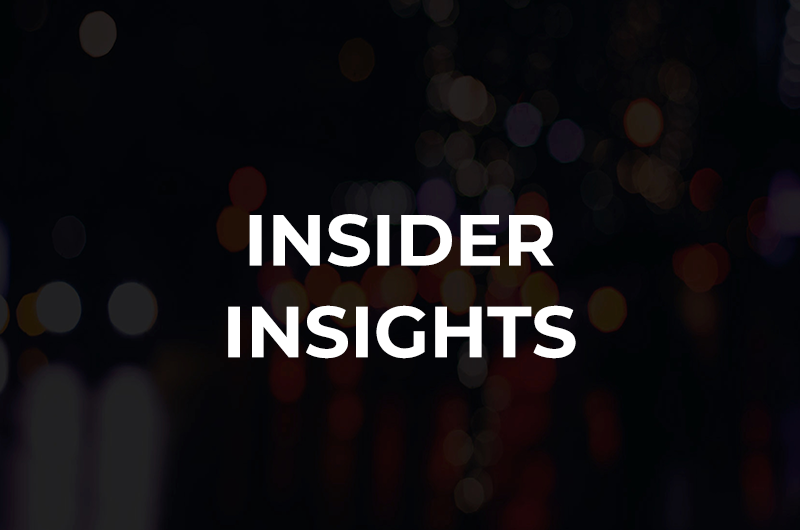 Streamline your way to Success in 2022
Clinch experts share their tips and tricks for reducing friction, simplifying complexities, and achieving better campaign outcomes.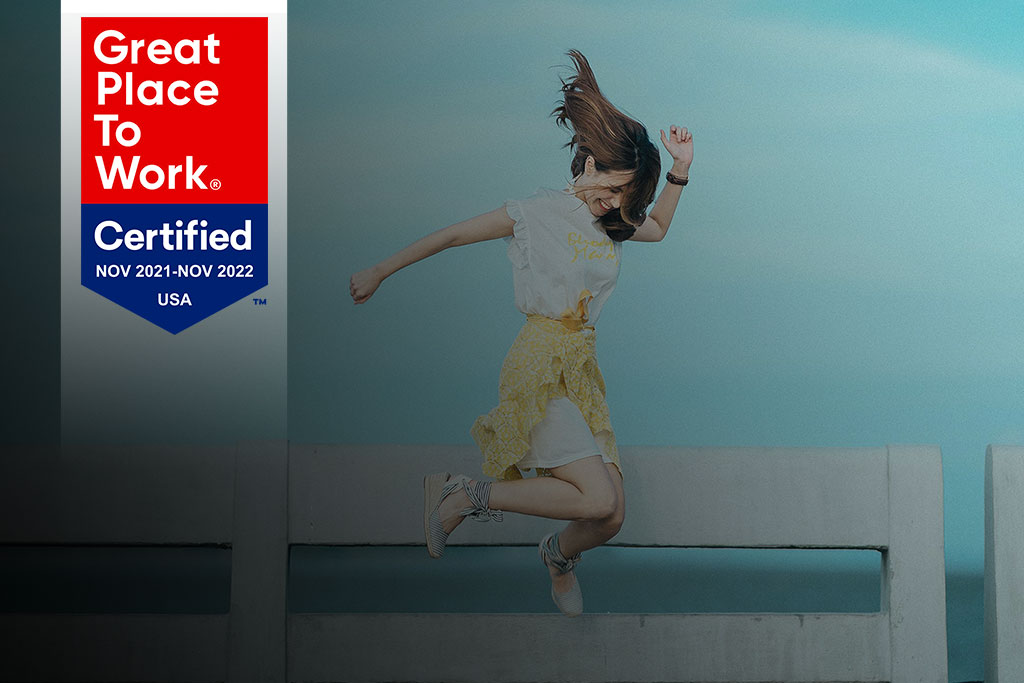 Clinch Earns Great Place to Work® Certification
Clinch is officially certified as a Great Place to Work®! This recognition demonstrates the company's commitment to creating an environment that fosters collaboration, nurtures professional growth, and inspires innovation.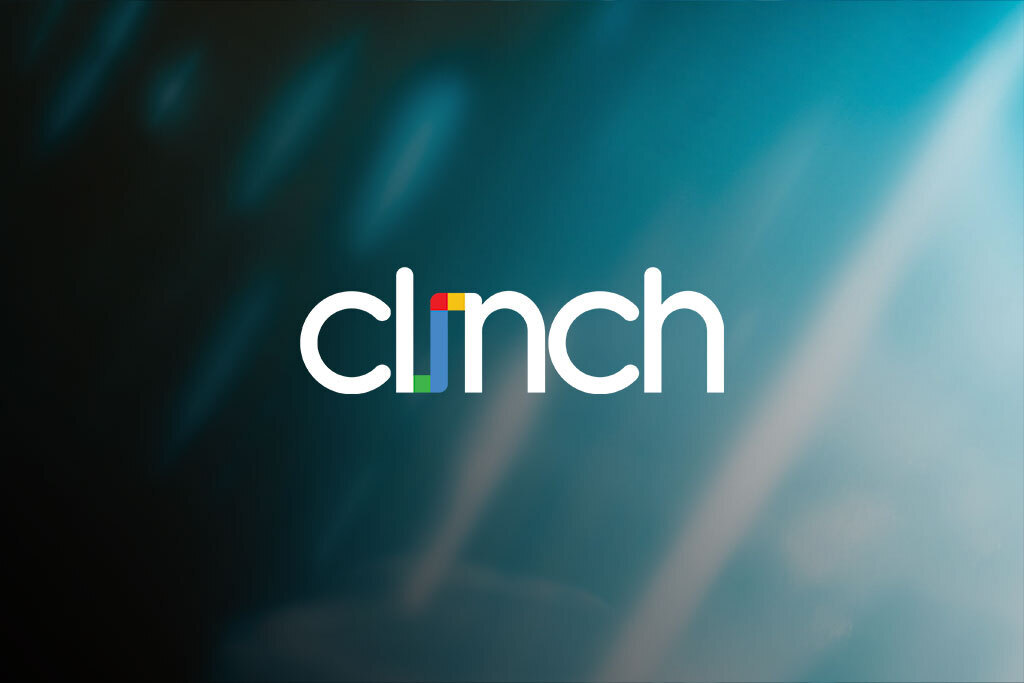 Clinch Appoints Strategic New Hires - Doubling Headcount
Expands US presence and global leadership to support 250% increase in business growth.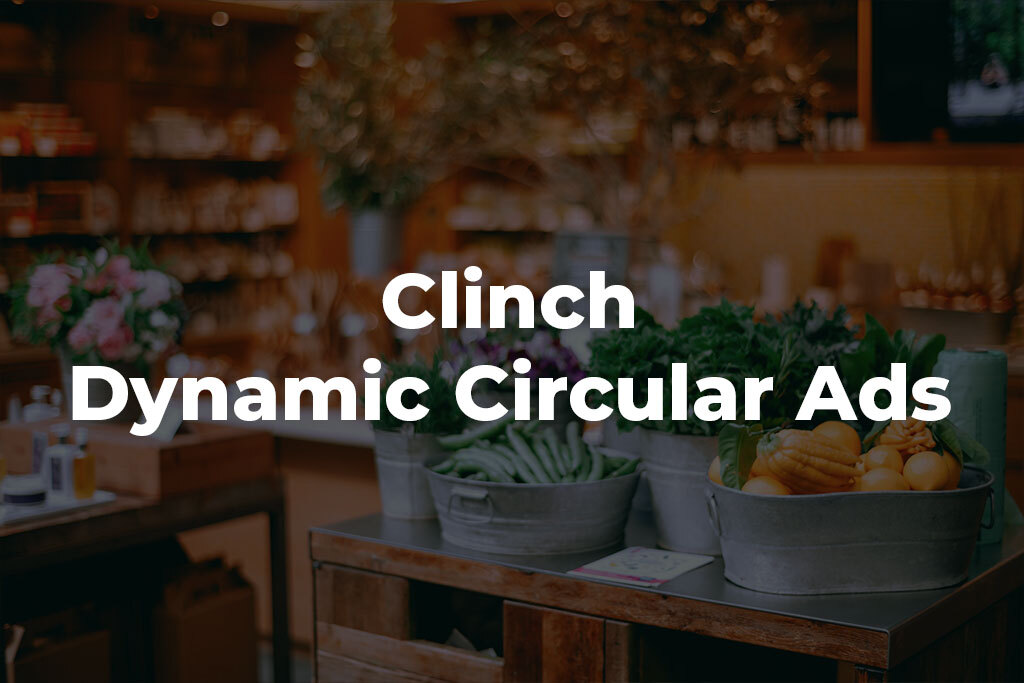 Clinch Unveils First Dynamic Circular for Connected TV
Clinch launches a new ad solution, Dynamic Circular Ads to link online and offline product discovery.
Advertisers and Retail Media Networks: Invest in Personalized Customer Experience
The rise of the retail media ecosystem is powered by personalization strategies that elevate customer experience.
Clinch Named Best Personalization and A/B Testing Platform in Digiday Technology Awards 2021
Clinch recognized as a company that is advancing the digital media industry by fostering tech-focused innovation in Digiday Technology Award 2021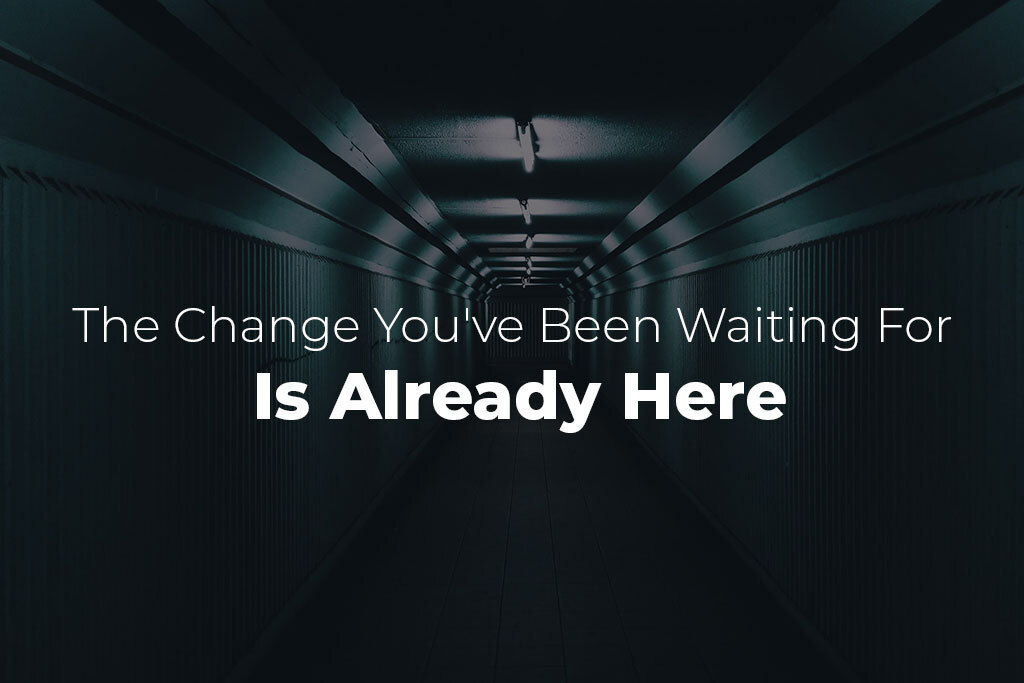 The Change you have been Waiting for is Already here
The ad industry is still riding the wave of acceleration brought on by the pandemic. Here's a look at how industry innovators reacted and thrived, and recommendations for future-proofing against the uncertain road ahead.
AdExchanger Named Clinch "Best Data Technology" & "Top Strategic Partner for Advertisers" in 2021
Clinch has been recognized in Adexchanger's 2021 Programmatic Power Players as a top strategic partner two years running, and Best Data Technology in the 2021 AdExchanger Awards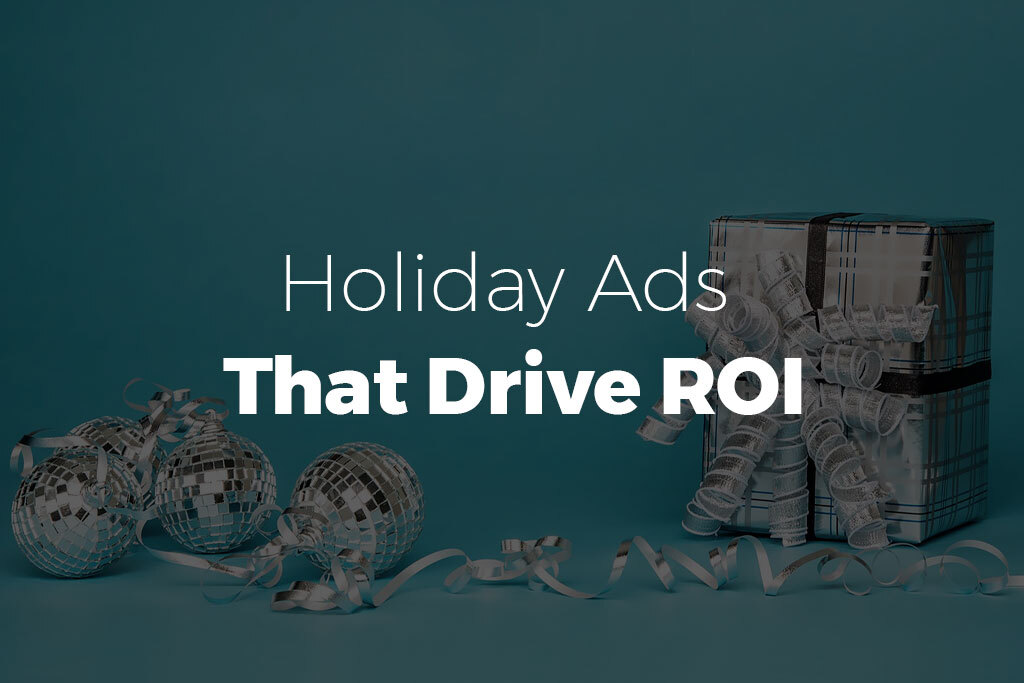 Three Opportunities to Provide Personalized Shopping Experiences this Holiday Season
Elevate your campaigns this holiday season with enhanced dynamic ad solutions that engage viewers and shorten the path to purchase.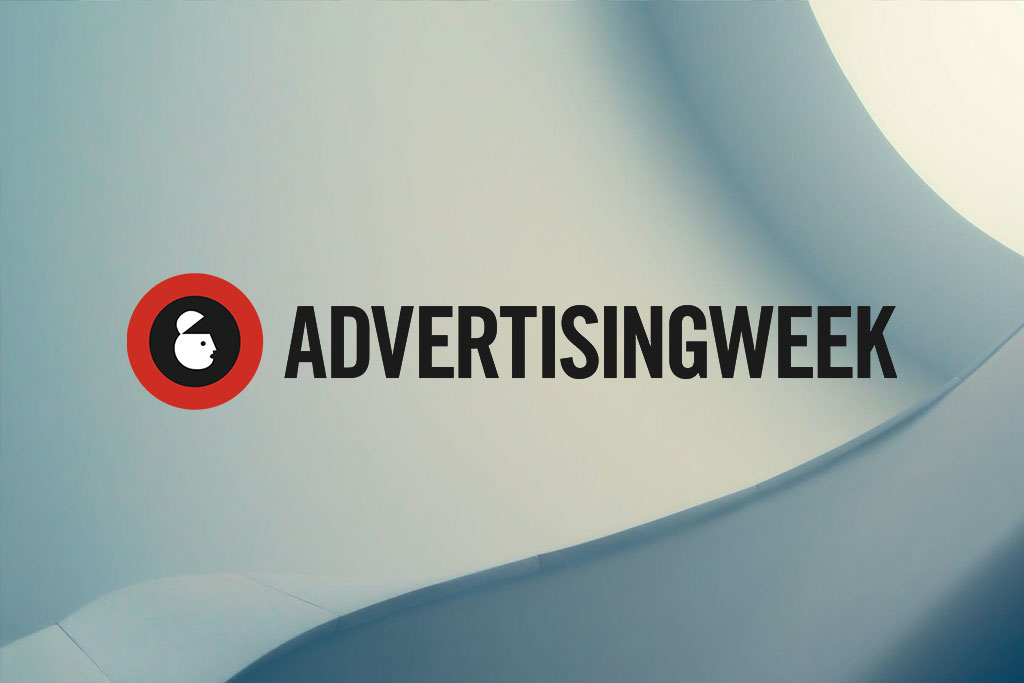 The Forgotten Enabler of Online Personalization & Identity: Direct Mail
A scaled direct mail program can provide a steady source of online identities, enable omnichannel personalization, and drive development efficiencies. Here's how.
Your Ad Tech Partner Was Acquired. Now What?
Ad tech acquisitions are opportunities. But for what? Here are the top questions advertisers should ask themselves as they learn of a partner's acquisition.
Transform Your Approach to Marketing with AI-driven Personalization
Successfully leverage AI-driven personalization to strengthen your campaigns. Tips and insights on how to build an AI strategy that works.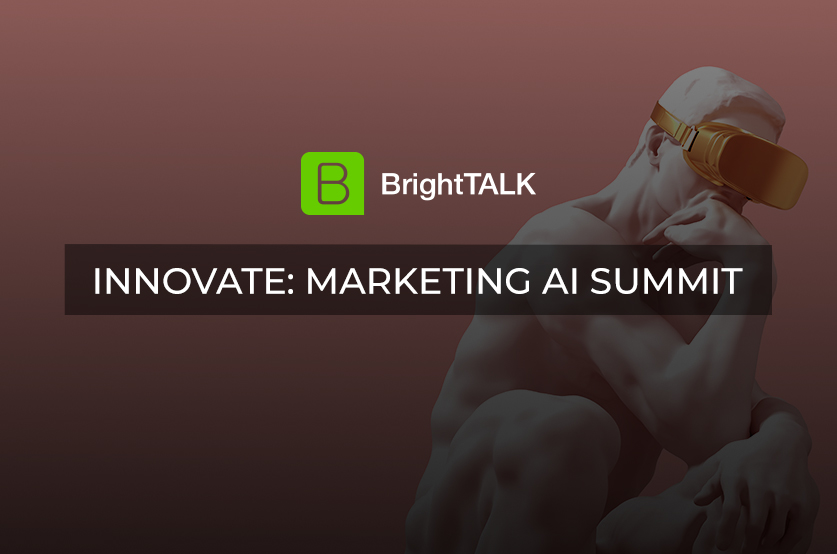 Greater Marketing Accuracy Using Artificial Intelligence
Experts discuss how to successfully leverage Artificial Intelligence to strengthen a campaign and deliver favorable results for consumers and brands.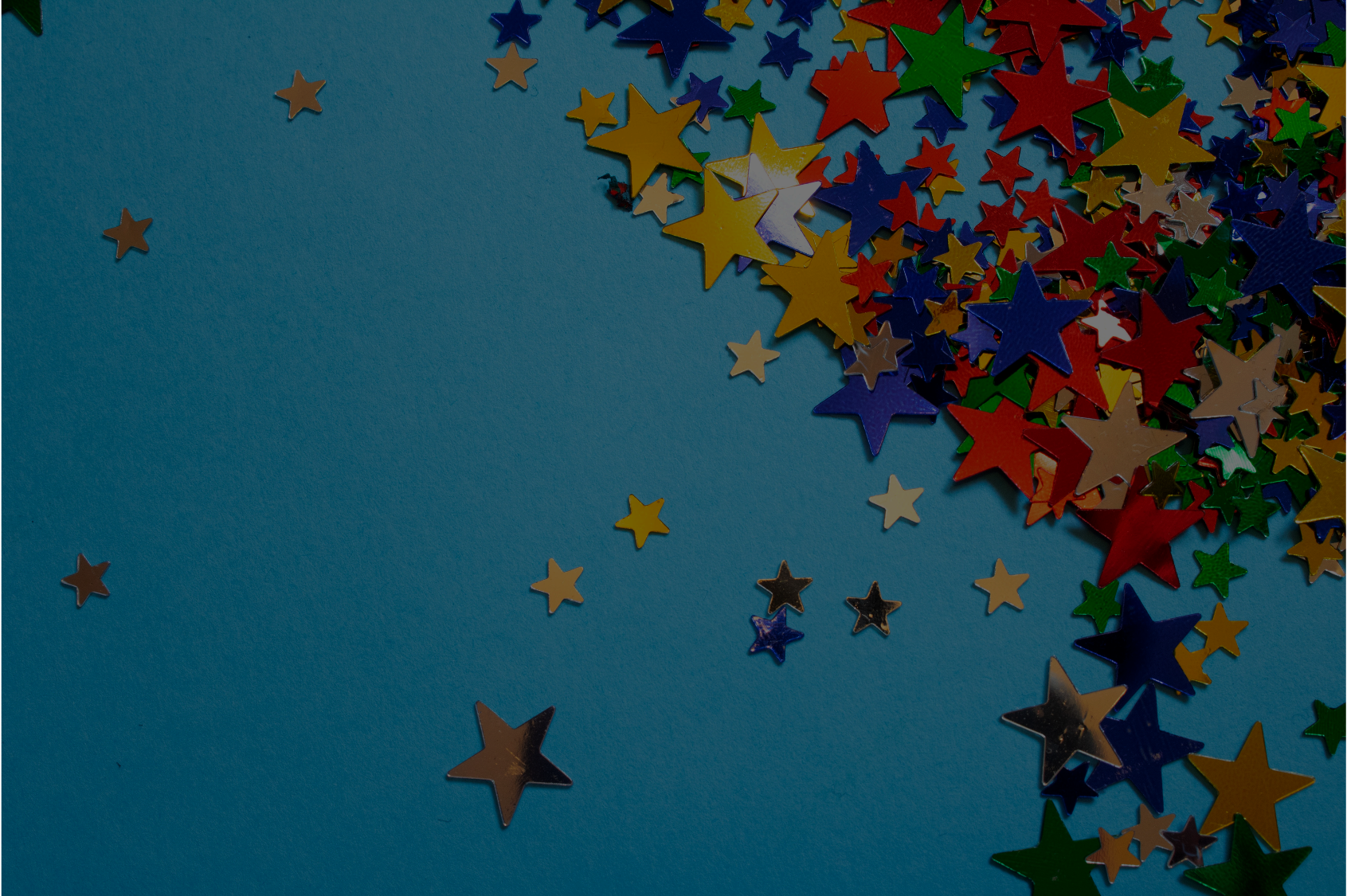 Clinch Named to AdExchanger's 2021 Programmatic Power Players List
For the second year in a row, AdExchanger acknowledges Clinch as a leader in the programmatic space for their personalization approach to advertising.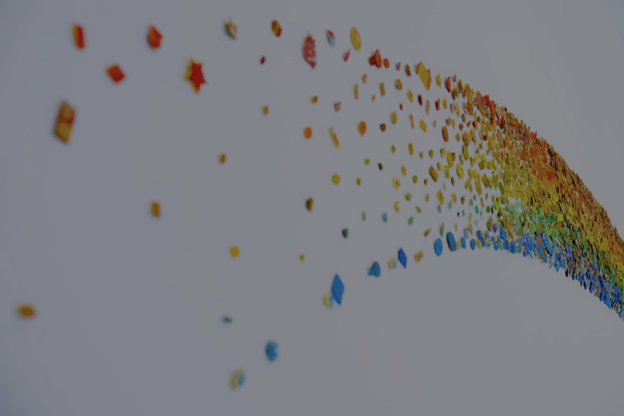 Insider Insights: Best Practices to Help You Unlock the Full Potential of DCO
Experts at Clinch share best practices from audience strategy to channel selection to set yourself up for success with your next DCO campaign.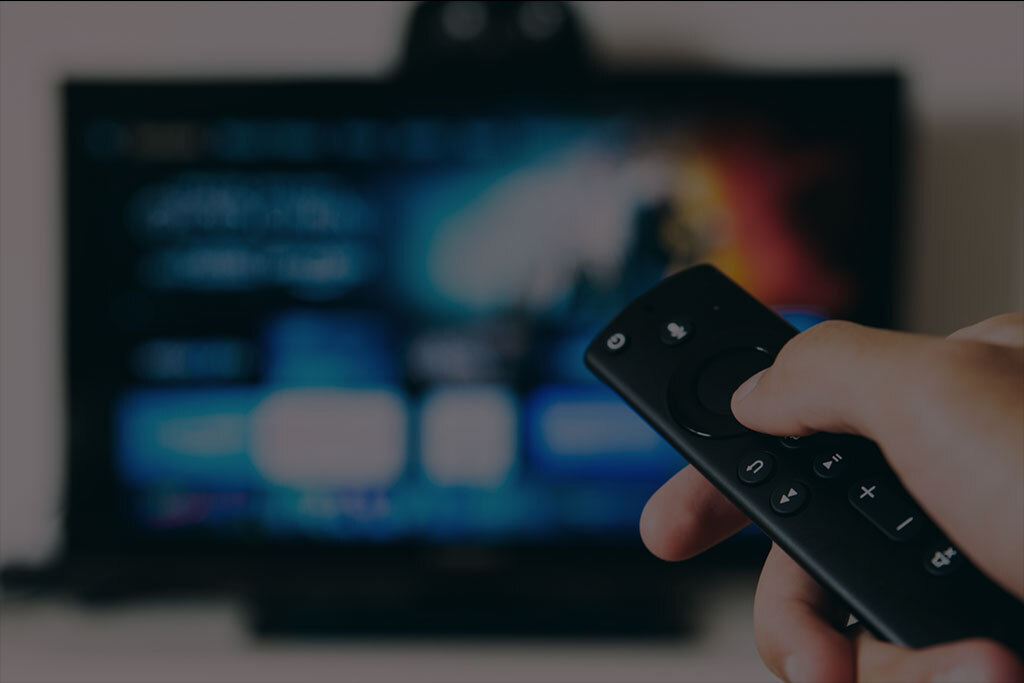 Buy National, Run Local & Personalize
Learn how omnichannel personalization is changing the game for campaign strategies and redefining consumer-driven experiences across connected TV.
Clinch Named Cool Vendor in Gartner's Cool Vendors in Advertising Report 2021
Clinch acclaimed for improving ad creative for better results while maintaining budget and operational efficiencies.
Clinch Secures $10 Million in Series A Funding Round
Funding will support global expansion initiatives and a continual investment in personalization and consumer intelligence technology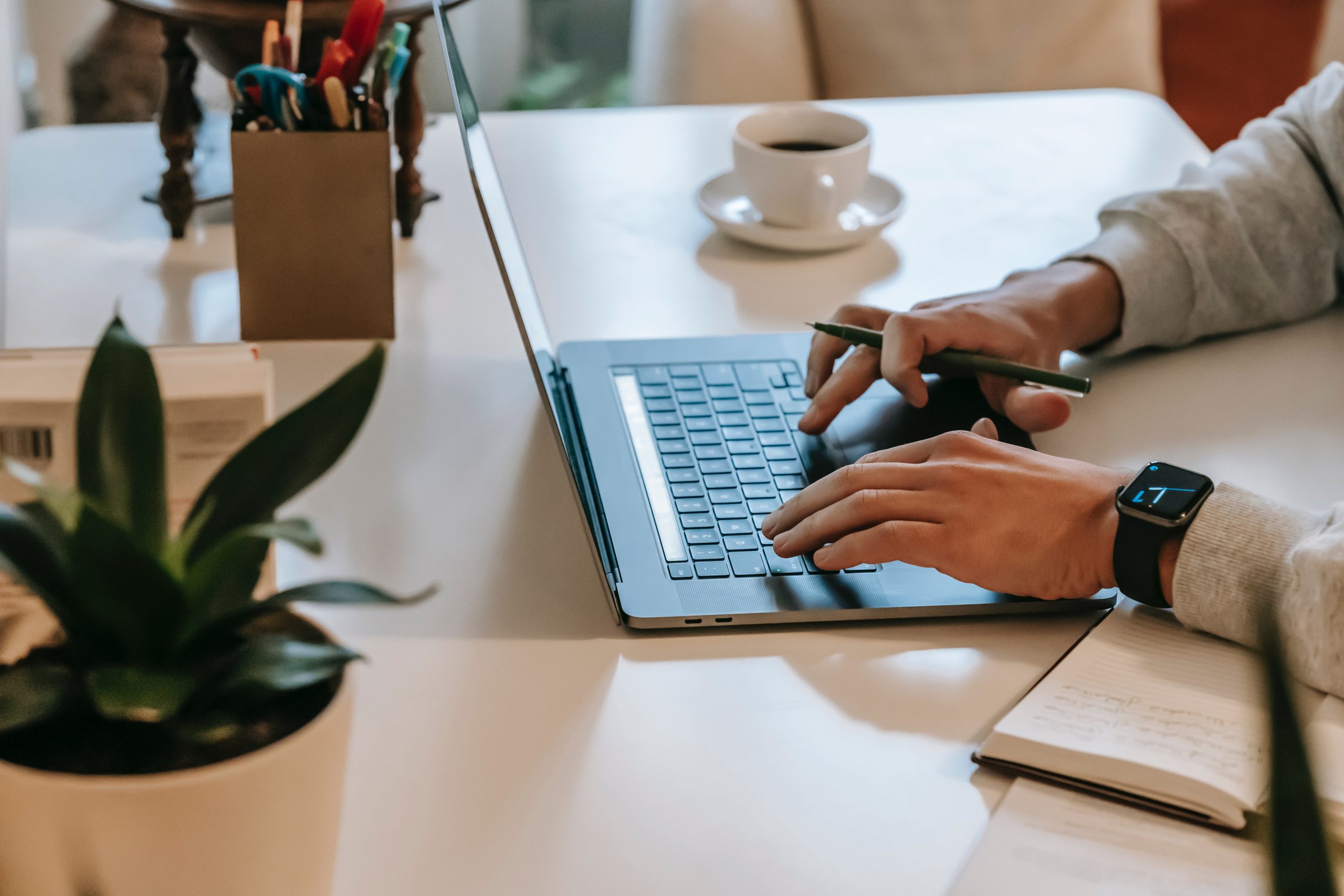 Engage in a Cookieless
World
A look at how the challenge of scalable consumer identity will lead to new opportunities for advertisers to build deeper, more meaningful connections with their consumers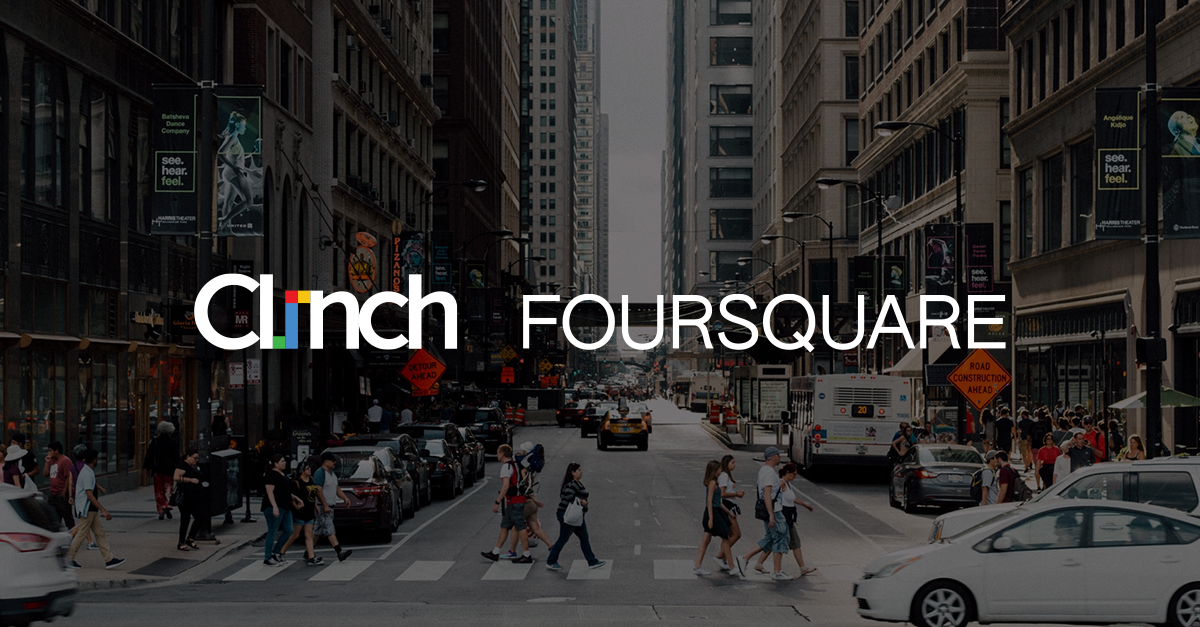 Clinch Partners with Foursquare to Bring Enhanced Attribution Measurement to Omnichannel DCO
Advertisers implementing Clinch's creative technology will be able to measure foot traffic driven by digital campaigns across retail store locations, restaurants, car dealerships, and more, using Foursquare's industry-leading measurement solution.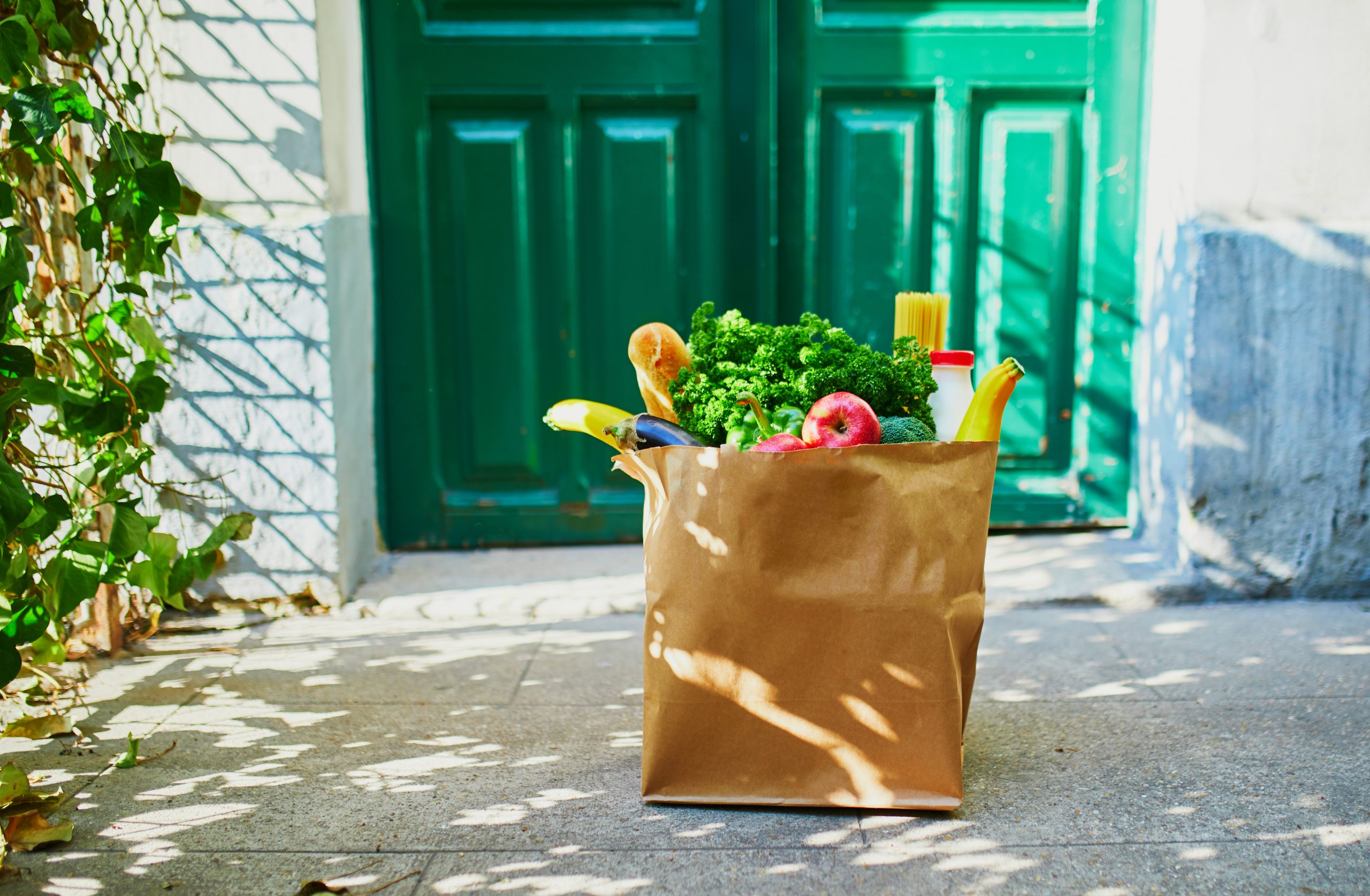 What Grocery Retailers Should Do Now to Prepare for What's Next
How can grocery retailers capture market share and create efficient customer experiences during the age of COVID.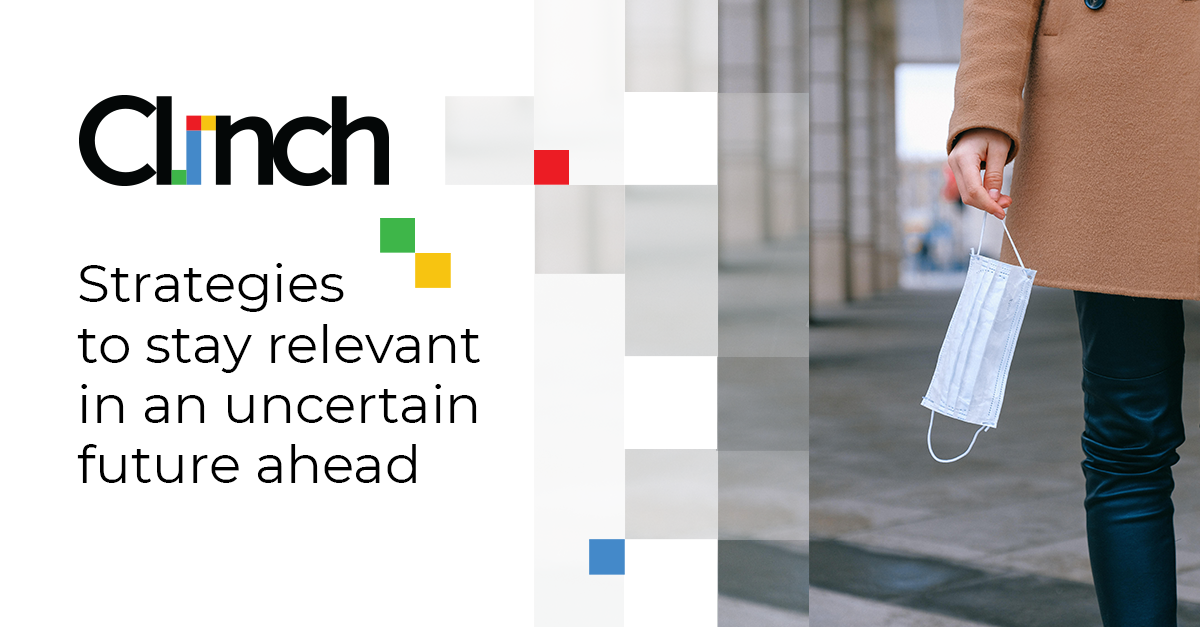 Relevancy in a Time of Uncertainty
Learn how Staples and Anheuiser Busch-Inbev quickly adapted their advertising strategies to best serve their customers while staying true to brand.
Personalizing CTV and Video Ads to Drive Engagement
Shoppable video is a game changer for e-commerce. Learn how we enable brands to drive lower-funnel performance with TV & video. 
Clinch Partners with The Newco, Expands Cookieless Digital Footprint Across Italy
Marketers can now combine The Newco's ID matching technology with Clinch's creative personalization and marketing AI to deliver more targeted advertising.
What We Learned in 2020, Let's Execute in 2021
Some made mistakes, others prevailed. Here's how  learnings from 2020 can help retailers get one step closer to attracting their audience.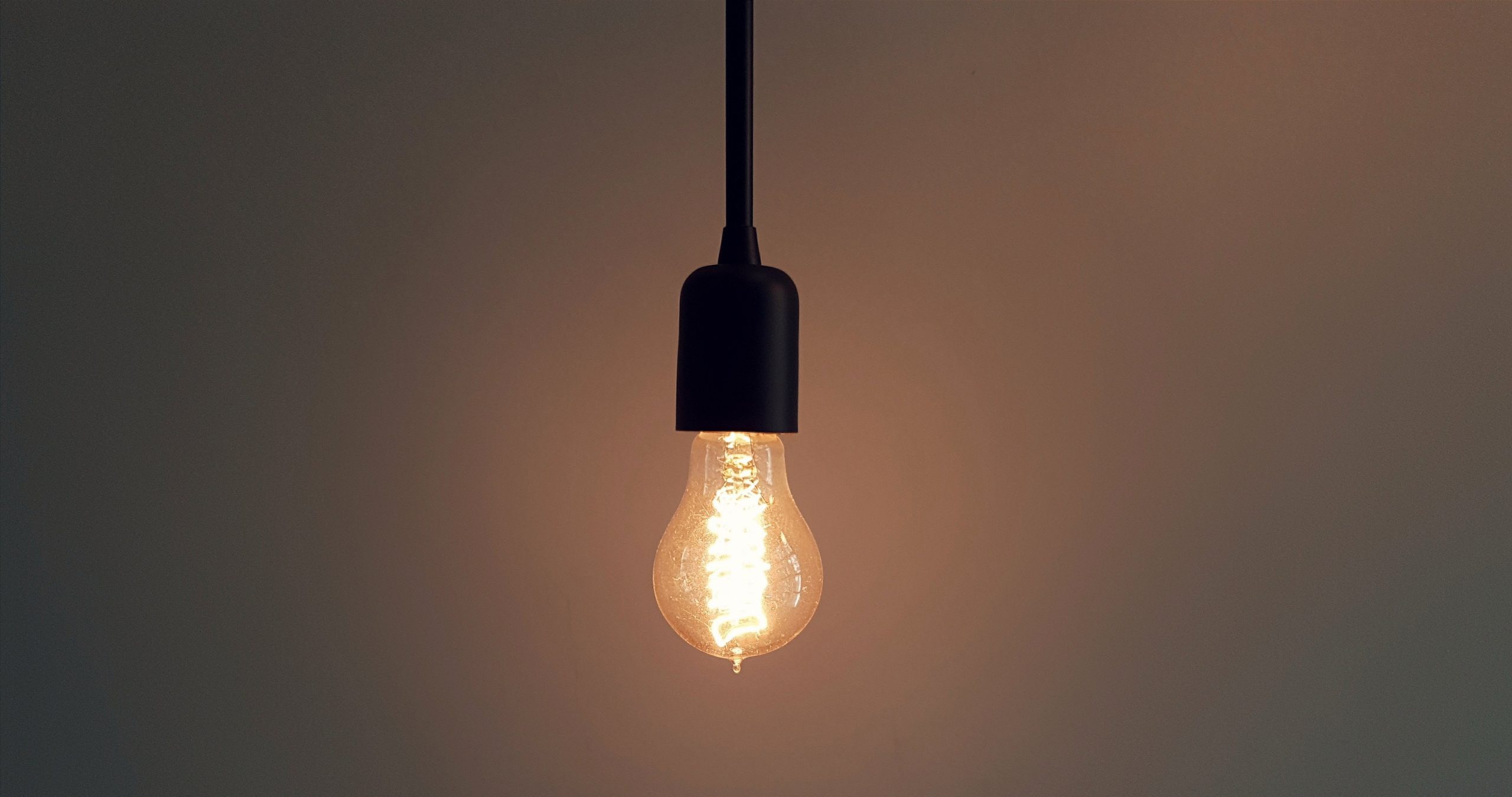 Insider Insights: 5 Tips to Improve Your Approach to Personalization
The Clinch team shares insider tips that improve creative personalization and drive campaign success.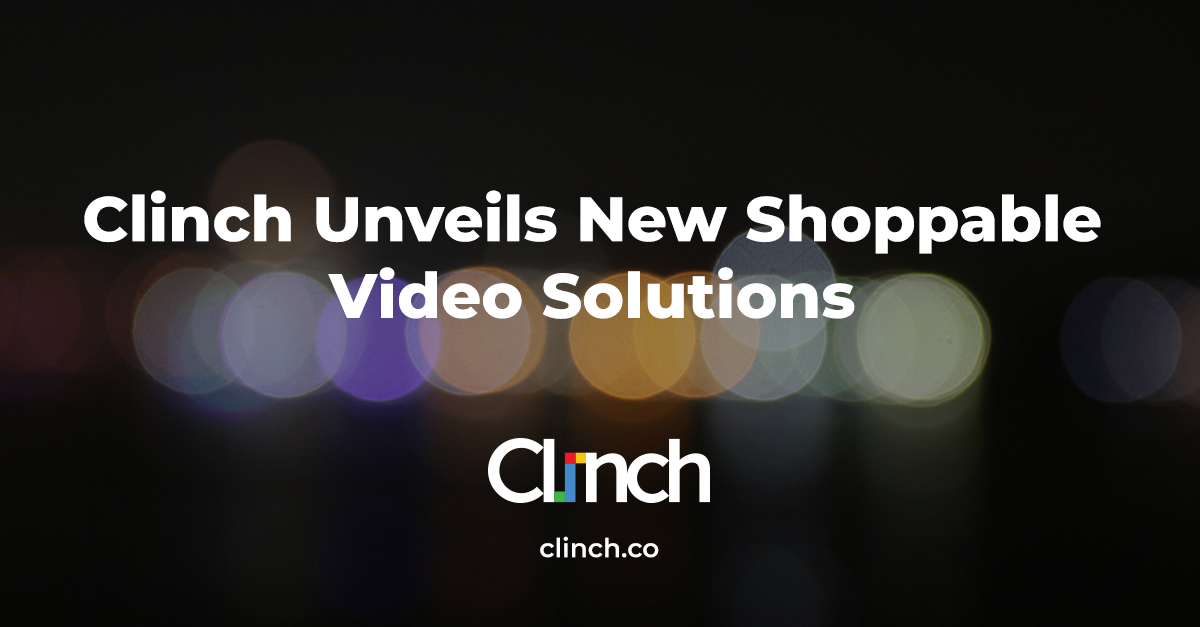 Clinch Launches Real-Time E-commerce Video Across All Channels, From Online Video to OTT
Clinch shoppable video transforms standard video ad experiences..engagement rates surpass retargeting benchmarks.
IAB Creative Showcase:
Clinch & Anheuser-Busch
Learn how Anheuser-Busch inBev is leveraging Clinch AI-driven creative technology to deliver omni-channel personalization at scale.
Online Grocery Retailers Have More Opportunity than Ever Before to Win and Retain Customers, According to a New Survey by Clinch
Study uncovers new trends in consumer grocery shopping preferences, and the top incentives that drive usage and sales. 
Brands Are Struggling with Customer Loyalty in 2020. Here's Why
Find out what is fueling this cross-vertical challenge, and what brands can do to acquire and retain customers.
Clinch Named A Leader in Creative Advertising Technologies, Q4 2020 Report
Clinch recognized for its cross-platform, cross-format dynamic creative optimization capabilities.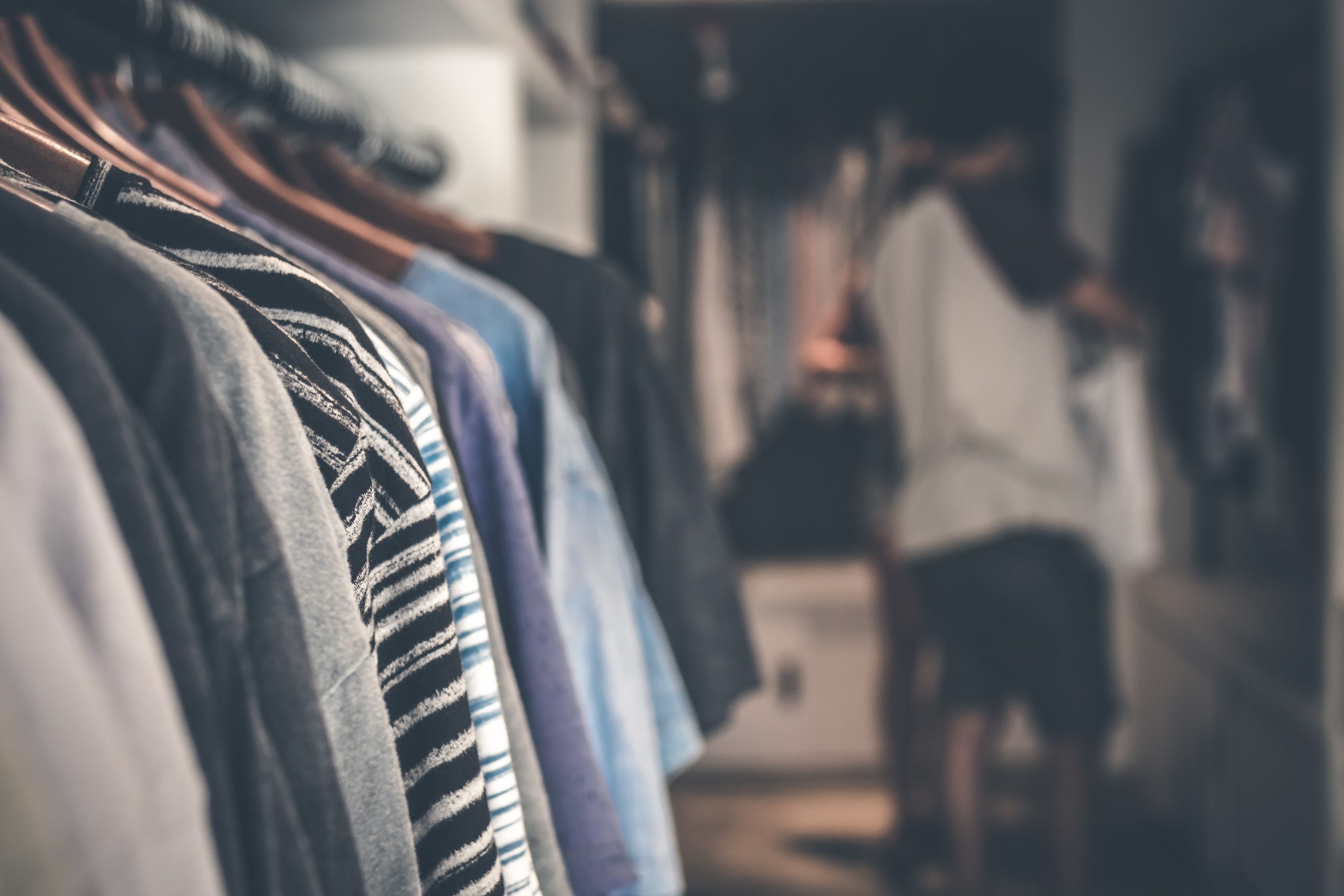 The Future of Retail Over the Next 5 Years
The pandemic has changed the way consumers will shop for the foreseeable future. Here are the top 5 ways retailers will adapt to new consumer shopping preferences.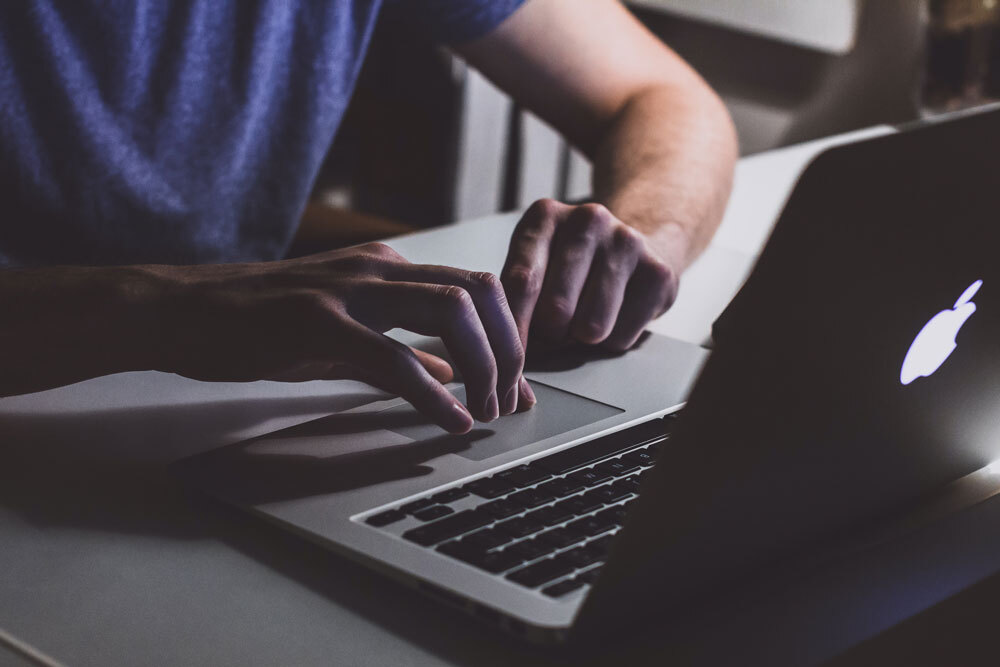 Building Identity in a Cookieless World
Learn how Clinch's unified ID solutions help clients deliver creative personalization in a world without third-party cookies.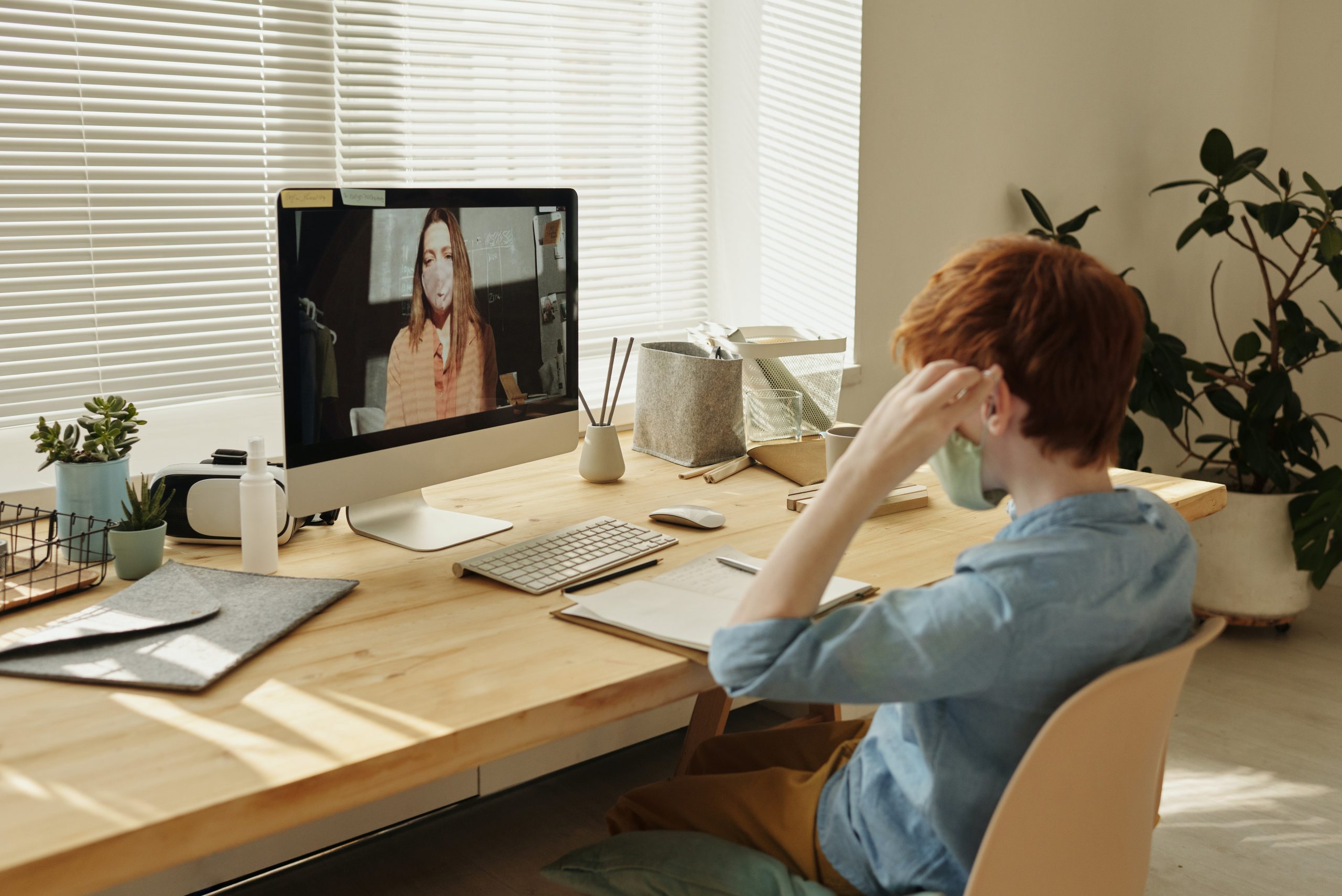 Back-to-School Advertising Isn't What We're Used To This Year
Brands and consumers alike are still figuring out how to navigate this year's back-to-school season. Here's a look at what marketers should do to execute successful advertising this back-to-school season, and what should they avoid.
Your Media Dollar Should Double As Your Research Dollar
Brands that spend a lot of time and money collecting consumer data often have a problem they do not want to acknowledge but should: Your data doesn't always tell you as much as you thought it would.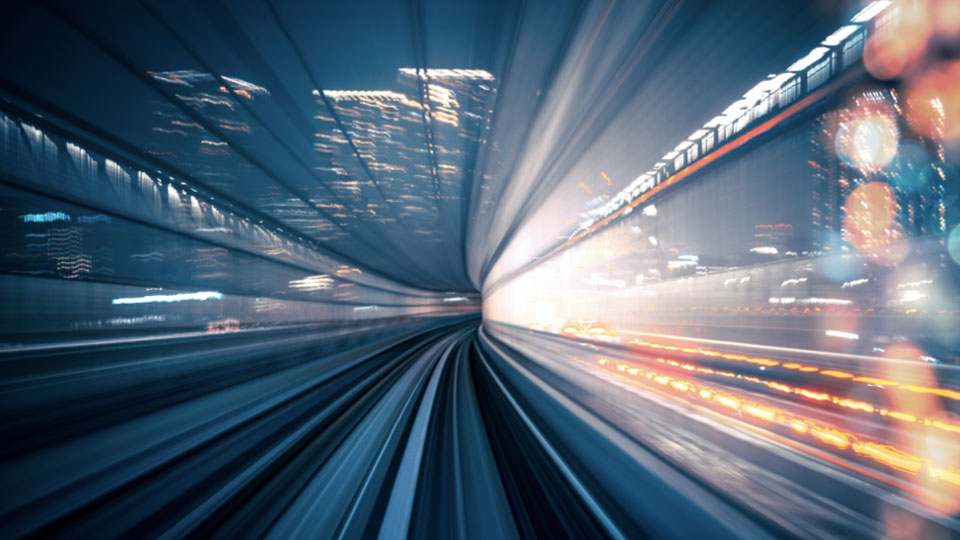 Clinch Unveils Clinch Xenon, Most Advanced Real-Time, Video Rendering Engine For Video Personalization
Clinch Xenon replaces existing common rendering solutions for video advertising personalization at scale, and reduces video rendering costs by 90%.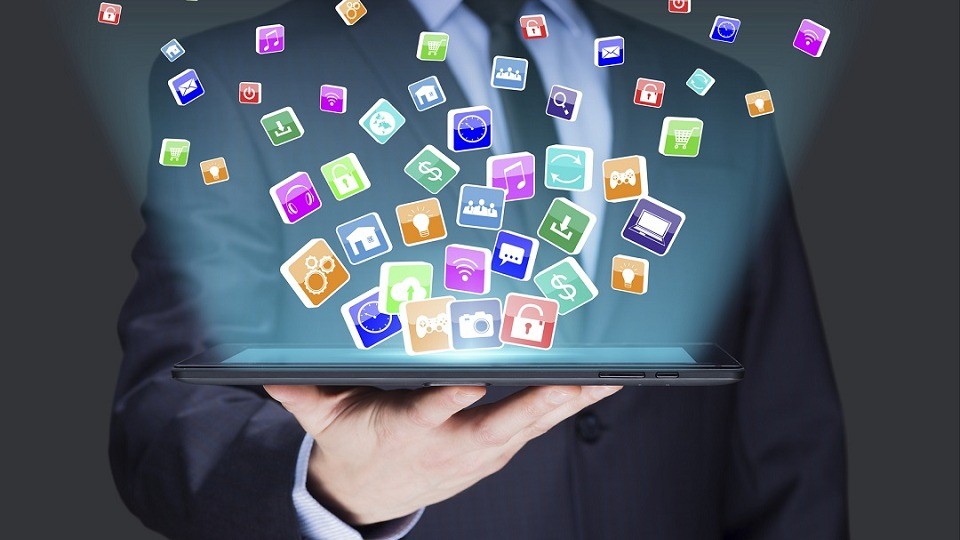 The Key To Relevant Advertising In Times Of Uncertainty
COVID-19 has accelerated the pace of change. Our current reality is forcing retail brands to revisit their priorities, roadmap, tech stack, data collections and, most importantly, their communication with consumers.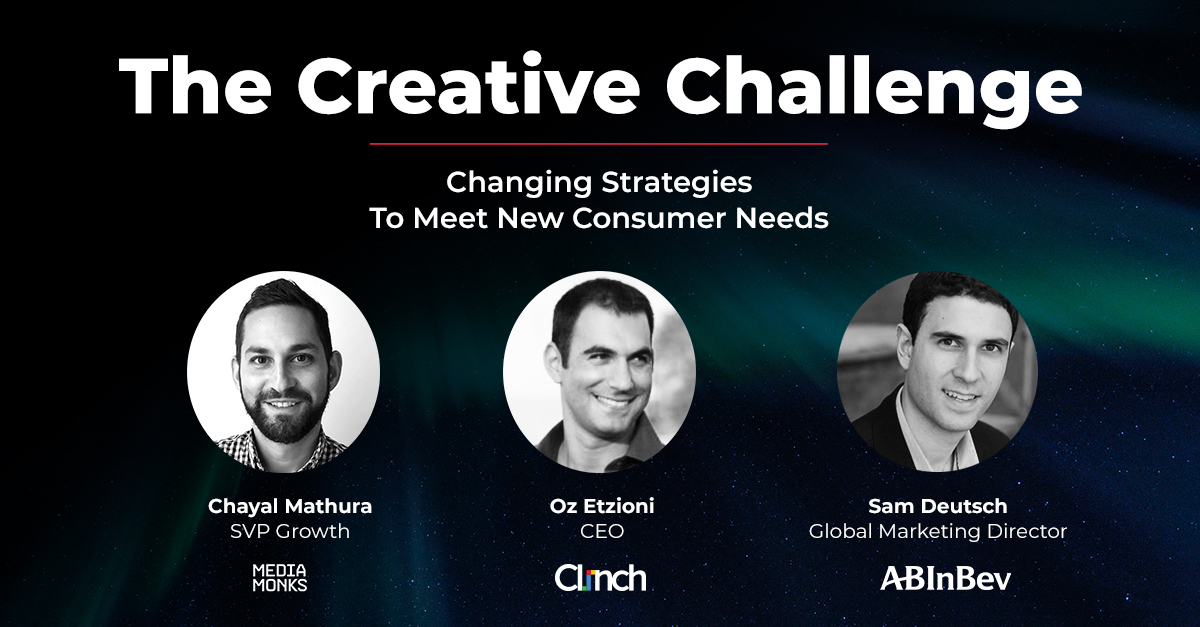 The Creative Challenge: Clinch, AB inBEV, Mediamonks (Webinar)
Changing strategies to meet new consumer needs.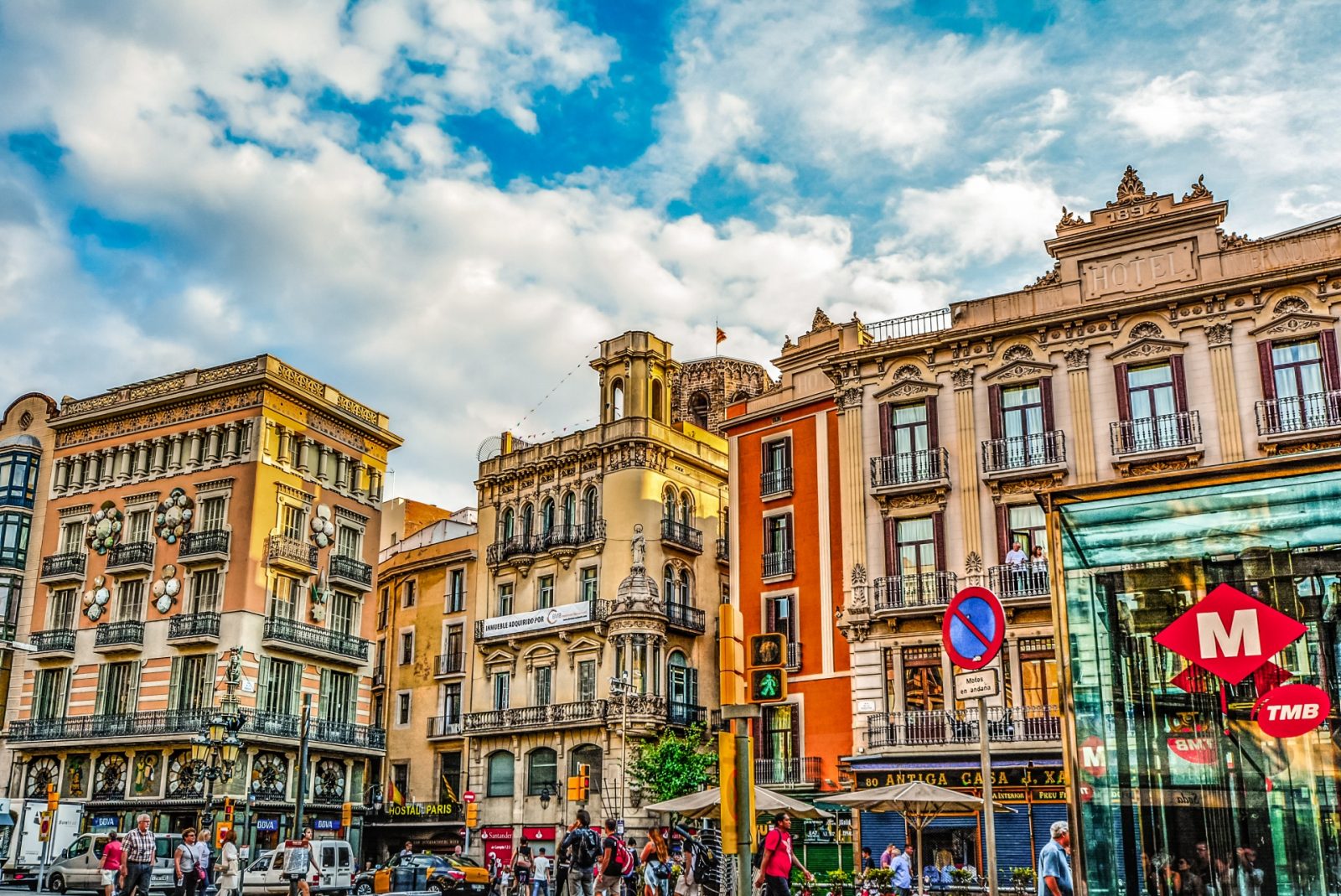 Clinch Expands European Presence
Clinch opens Offices in Spain and Germany; Hires Key Executives to Serve EMEA Market.
Personalization: How Brands Can Create Direct Connections In Challenging Times
During times of uncertainty, marketing can be extremely challenging. As consumers' belts tighten, along with marketers' budgets, the brands that bolster creativity and personalization will be those that maintain consumer relationships and remain in a purchasing consideration set.
Is That New Marketing Trend Right For Your Business? 9 Ways To Decide
Marketing is an ever-changing industry. With new trends constantly on the horizon, it's difficult to tell which to adopt and which to ignore. Often, it simply comes down to using your best judgment about what will help you achieve your overall business goals. Best answers from a panel of Ad Age Collective members.
At CES 2020 Amazon Partnered With Clinch, Cadillac And Zerolight To Showcase The Future Of Personalized Automotive Retail
An IBM thinkLeaders podcast, with guests Oz Etzioni (CEO of Clinch) & Cleber Dantas (Global Martech Director at Anheuser-Busch InBev). Discussing the future of cookies, how AI can be used to optimize data use, and the need for teams to develop a newsroom mindset.
Are Brick-and-mortar Stores The Next High-tech Media Platform?
It's no secret that digital technology and media have profoundly disrupted the retail industry. It's estimated that more than 7,000 retail stores have already closed in 2019, including significant numbers from traditional powerhouse retail brands. Even the big and mighty ones are not immune to the forces of disruption, led by Amazon.