Your Media Dollar Should Double
As Your Research Dollar
Advanced First-Party Data Enrichment
and Marketing AI
Get more out of your media budget with unique engagement data
that you can't get anywhere else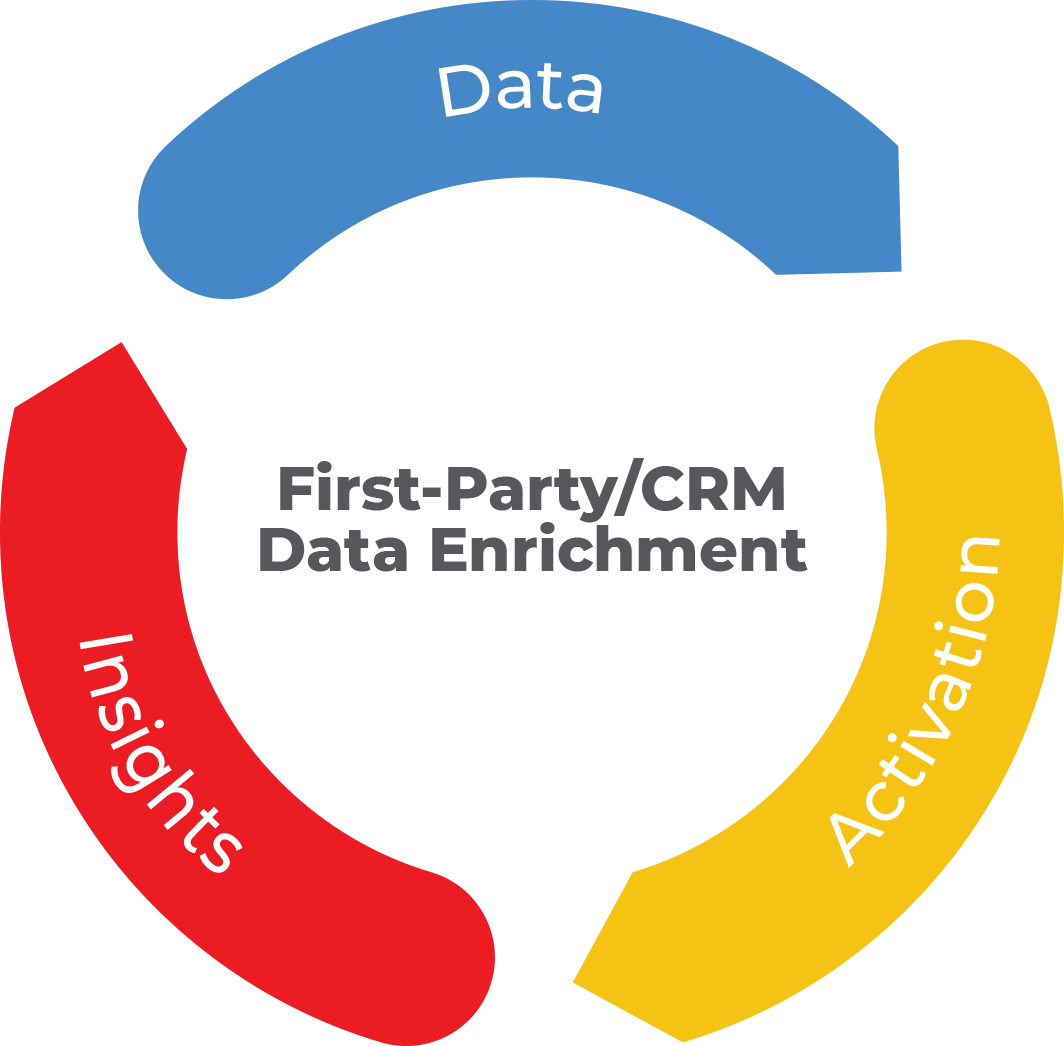 Clinch's Marketing Artificial Intelligence understands an ad's creative content and analyzes user engagement, so you not only see a consumer's action, you understand what motivated them to take it. 
Enrich your first-party data for robust personalization
and better communication with your audience.
"We believe that your media dollar should double as a research dollar. That's why the learnings our technology generates goes far beyond informing paid media and creative decisions."
Advanced First-Party Data Enrichment Process
As the value of first-party data continues to rise, it's important for brands to invest in marketing AI technology that helps them build a better view of their customer. 
What is a
Bi-directional Data Flow?
Clinch passes its proprietary creative engagement-level data back to a brand's CDP for 1:1 first-party data enrichment. We apply our unique machine learning and marketing artificial intelligence to predict user behaviors, engagements, and purchases, earning you more effective media buys across all channels: programmatic, social media, in-app, native, OTT and CTV.
Benefits of First-Party
Data Enrichment
Your first-party data is invaluable, but incomplete. Clients engage with Clinch because we help them build a holistic view of their consumers and get more value out of their media budget. But the value we provide only begins there. The advanced data we gather from creative engagements tells us a lot about a brand's customers — their product preferences, the types of messages they respond to, and a lot about their lifestyles and interests. For many brands, that means building more granular segments than they began with.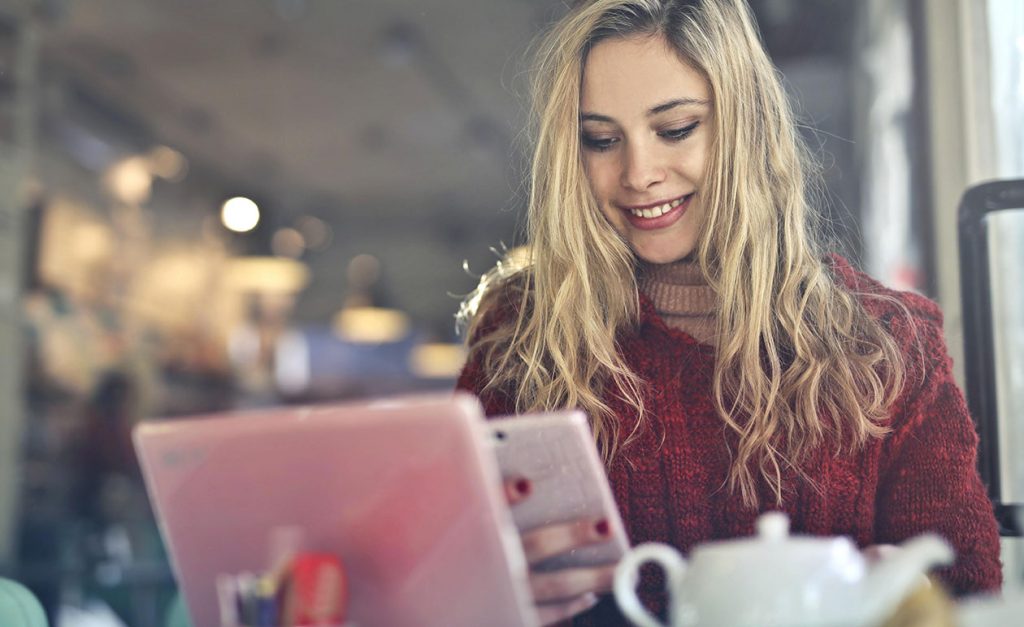 Clinch feeds creative engagement data back to your CRM/customer data platform (CDP) so you'll be able to apply that knowledge beyond media and through every customer touchpoint and deliver personalized customer experiences at scale
Sample List of Clinch's Audience Dimensions and Insights
Ad Serving & Website-based Engagement Across Omnichannel Campaign Activations
Website Visit Recency
Funnel Depth (E-commerce)
Cart Abandoner
Visit Frequency 
Category Focus (By Category ID/name)
Product Focus (By Product ID/Name)
Color Affinity 
Past Purchaser (Non-Purchaser, Purchaser, Repeat Purchaser)
Brand Focus 
Brand Affinity 
Price Focus
Time of Day
Day of Week 
Time to Purchase (same day, within 48 hours, 3 days, week, etc.)
Purchase Behavior
Purchase prediction (0-100%)
Is User a Clicker (CTR)  – Yes/No
Engaged  – Yes/No
Exposed to Ad – Yes/No
User belong to client specific tag groups
User belong to client specific tag(s)
Message-based Engagement
Focus/Engagement:  Brand / product / category, etc. 
Brand Affinity (Brand names (by client)
Offer / Price Preferences
Ad Experience Engagement Habits (interaction, time spent, completion, etc.)
Weather-based 
Location-based behavior
Device-based engagement
Sports affinity (sports type, teams, players, etc.)
Experience-type preferences (animation speed, subtle/active, etc.)
CTA preferences
More…
Cookieless Identity Solutions
Our approach to Digital Identity maintains an equal balance of integrity and value for both our clients, and the consumers they want to reach. That's why we've built a robust digital identity solution that combines our own unique ad serving signals with premium cookieless data partnerships and third-party identity graphs to help you connect with your customer on a 1:1 basis, wherever, whenever and however they want to engage.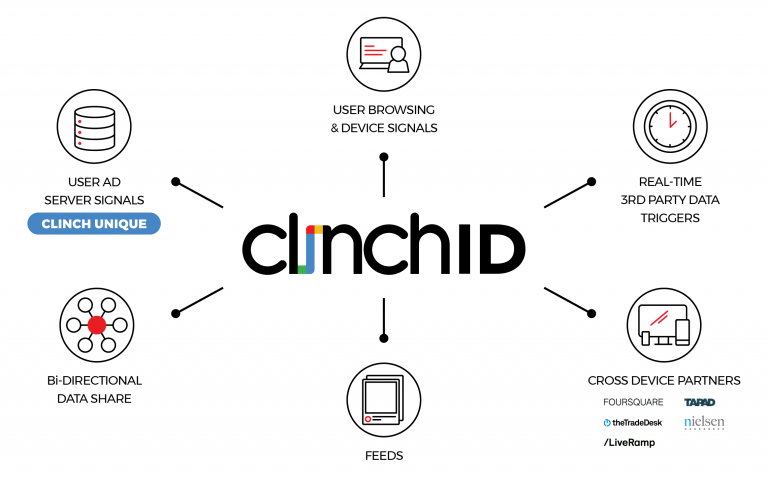 Clinch is the only stakeholder in a campaign who knows which elements of a winning creative resonated with a consumer enough to inspire them to take an action, as well as the specific action taken, turning those details into actionable insights. As a user traverses across different platforms, devices, experience, Clinch ID enables brands to maintain visibility into their actions and preferences, to be able to provide them a relevant experience throughout their entire customer journey.
Clinch is compliant with consumer privacy regulations and guidelines, including the GDPR, CCPA, and TCF 2.0.
Custom Reporting And Measurement
Track your marketing campaign metrics through our simple visual dashboard and advanced custom reports. Customize within seconds; Any third-party analytics/measurement tool can be seamlessly integrated into our dashboard, or populated via API into your platform of choice.
Performance
See how your campaign performed in detailed numbers or simple infographics. Export via API to your own platform.​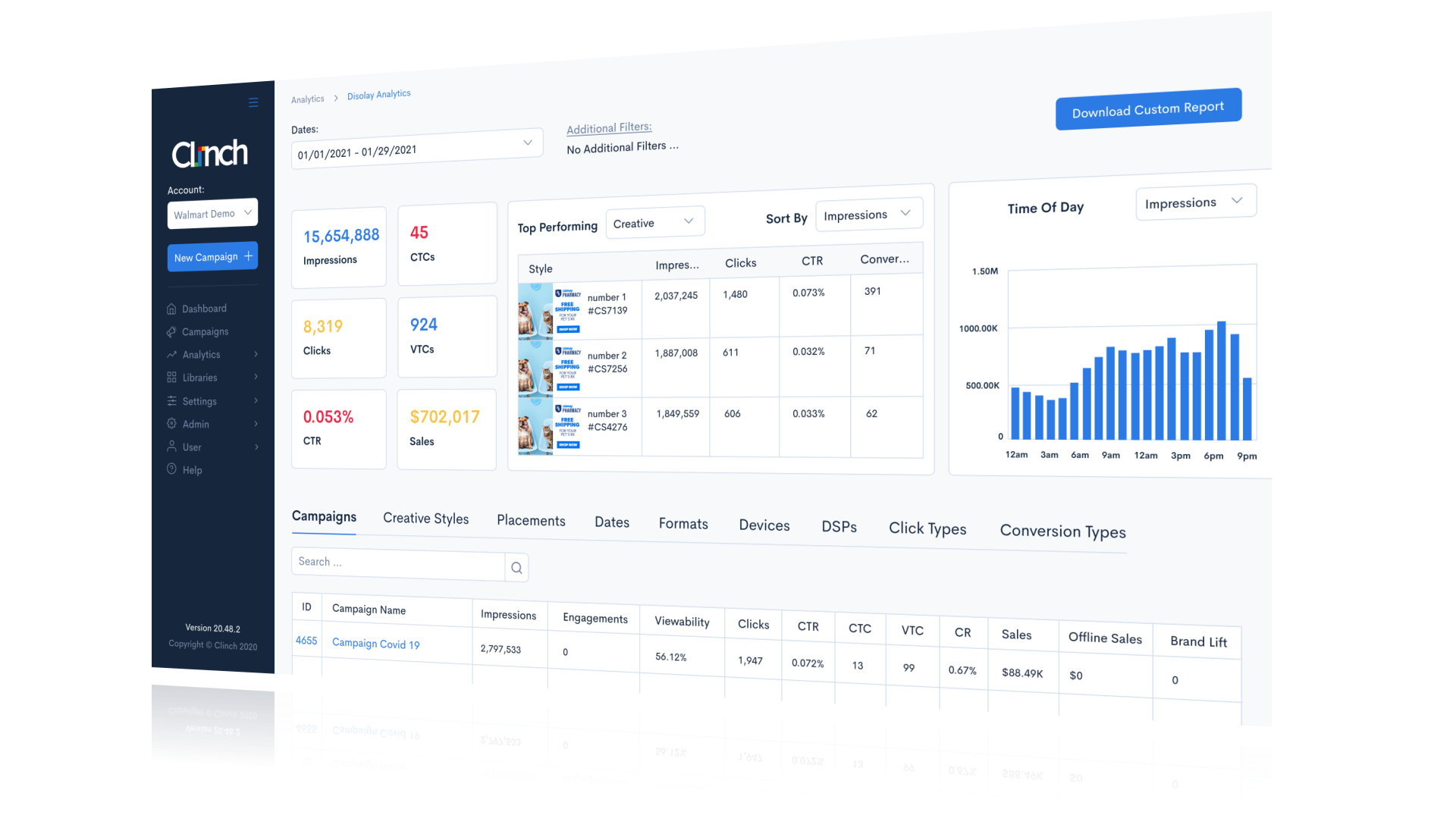 Insights
Automatically surface important, actionable insights to better track performance by placement, message, SKU, offer, or any personalizable element, for enhanced data sets that allow you to predict business outcomes.​
Value
See performance over time as Clinch's optimization technology gets smarter and transfers learnings from all channels and platforms to other campaigns, from display to social to OTT and more.​
Make Your Media Work Harder For You
Ready to get started with Advanced Data Enrichment Solutions? Schedule a personalized demo to enrich your customer data sets.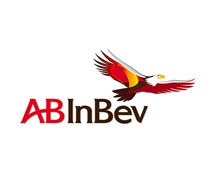 Global Martech Director, Anheuser-Busch InBev
"As we move into a data-driven, omnichannel future, ABI needed a partner able to get us there today. Clinch has enabled us to drive hard into personalization, which has become a significant and growing component of our global strategy."