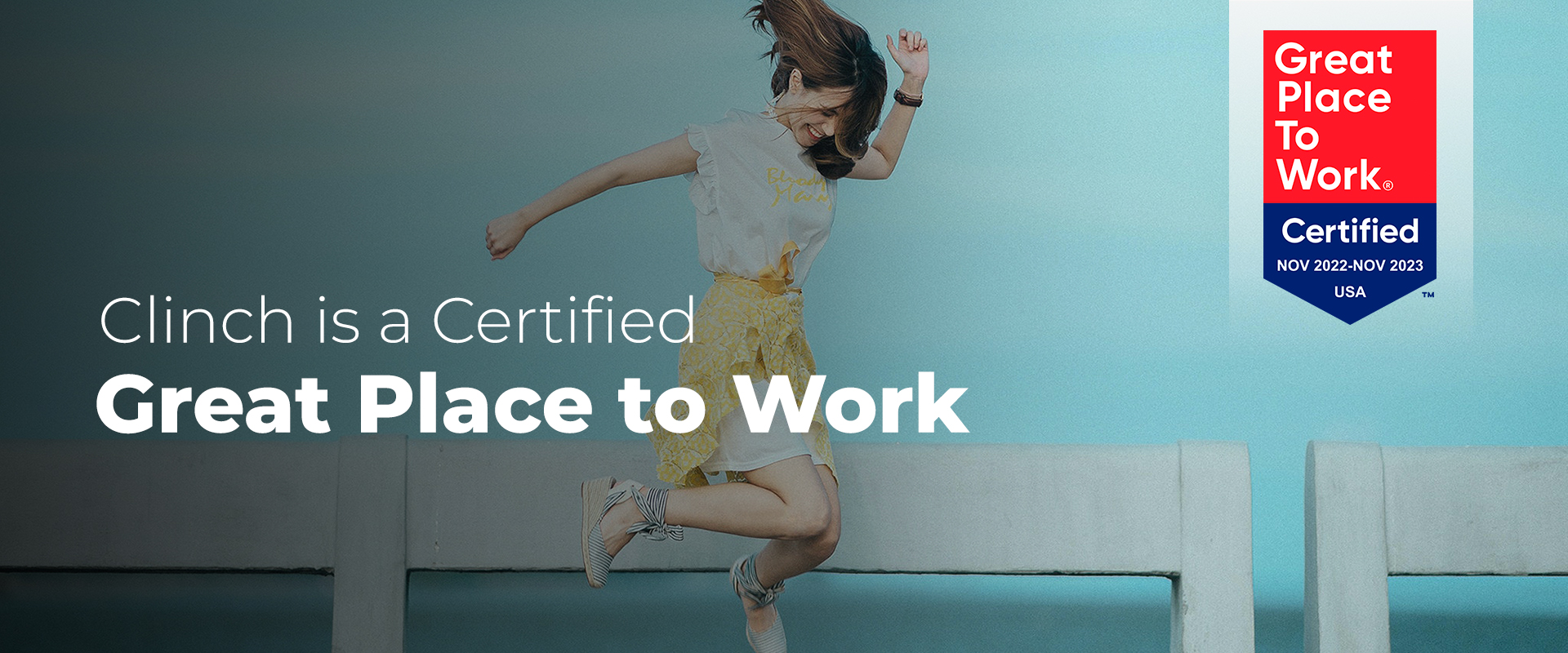 Advance your Career at Clinch
At Clinch, we have a vision to accelerate the transition to personalized digital experiences. It starts with our amazing team, and revolutionary platform that enables advertisers to build and run complex, highly personalized campaigns across all channels. Our award-winning solution stack is like no other, including a smart ad server that runs across every media channel, best-in-class DCO & Personalization technology, a visual campaign builder, and a real-time analytics engine that not only tells you what's happening in your campaign but also helps you learn more about your audience.
If you're looking to stand out and make a difference, you'll fit right in with our team of smart people dedicated to using technology to make advertising better for both brands and consumers. Join us at Clinch, and bring your "you".
Clinch has offices in New York, Portland, Chicago, Tel Aviv, Mexico City, and a variety of living rooms around the world.
In addition to providing a Great Place to Work (yes, we've been awarded for that too), we offer a very flexible vacation policy, a variety of insurance options, retirement/investment plans, and a nice chunk of money for your bank account every month.
Check out our open positions, and let us know if you'd like to talk.