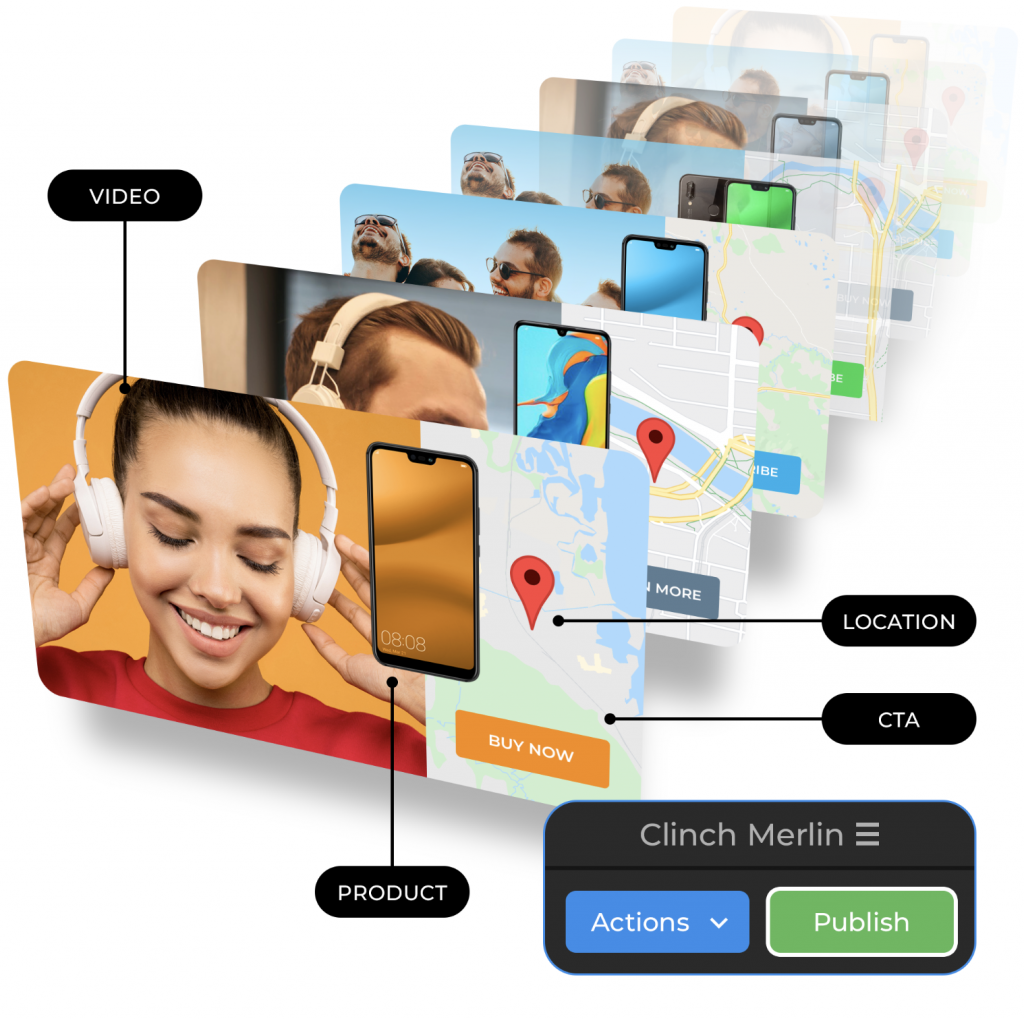 Creative Automation Tools
Designing with Clinch's tools is easier for designers. Design once, export in every format and channel: HTML5, OTT/CTV Video, Social, In-App, DOOH and more. Design what works for your brand, not what's available in a pre-constructed template, with the touch of a button. No developers necessary.
Designers Get Functionality, Not New Systems
Clinch creative tools are extensions of industry standard Adobe tools, allowing the easy connection of data signals and feeds. Designers experience our tools as new features rather than new software, so the learning curve is next to non-existent. Any changes in messaging, calls to action, colors, content, etc., are applied with the click of a button to a limitless number of creative executions across live campaigns, on all channels.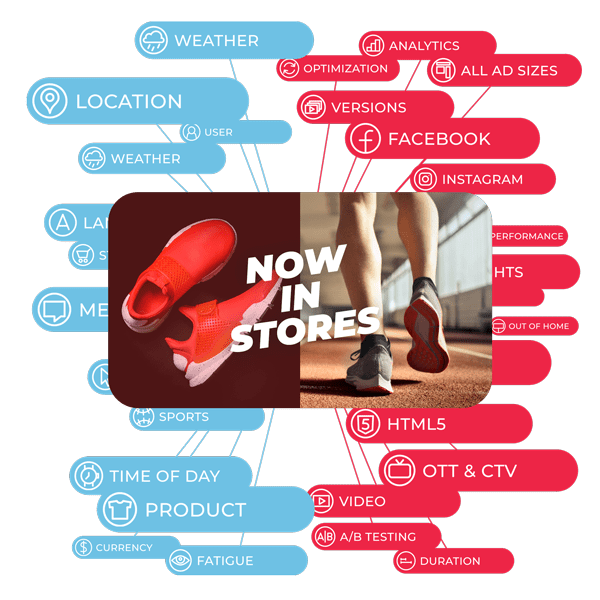 Making Creative Work Smarter
Gone are the weeks of production needed to create dozens or hundreds of variations. Gone are the complex tracking spreadsheets to make sure they're all accounted for. Gone are the nightmares caused by the client's one little teeny last minute change. Instead, you design once and the tool and connected databases version, render, QA, and track it all.
See Clinch Merlin in Action
We'd love to hear from you. Send us a note and we'll get back to you quickly to answer any questions or talk about how personalization can drive your business goals.