Introducing Flight Control
Flight Control is the very first simple, visual, transparent, and powerful platform that allows advertisers and agencies to build and run complex, highly personalized campaigns across all channels through a visual interface that doesn't require specialized technical knowledge. 
Now available for both SaaS and Managed Service clients.
For Strategists​
Flight Control enables the visual construction of your campaign from start to finish and the logic and data that power it.
For Planners & AdOps​
A clear line of sight from creative to activation. Flight Control uses AI to QA the campaign, ensuring error-free delivery.
For Analysts
Start reporting results as soon as the campaign begins. Don't be satisfied knowing what happened in a campaign, with Flight Control you'll know why.
Increase Performance
Do more, do it faster, do it more accurately, all with less effort. Automation allows current resources to do more in less time.
Increase Intelligence
Every media dollar becomes a research dollar. Feed data back to the CRM/CDP to enhance your understanding of your audiences.
Increase Efficiency
Streamline workflow and ensure better operational results while making it easier to have healthy margins and a growing business.
One Unified Platform Enables Collaboration Across Disciplines
By unifying campaign management in one end-to-end tool — from strategy to media planning, creative to trafficking, and real-time campaign analytics — all stakeholders can work easily together, solving for the fragmentation in the current process.
Media agencies and in-house media teams use Flight Control to save time and money by streamlining workflows, eliminating errors, and enabling more advanced analytics. Flight control goes beyond planning by directly connecting the media plan to creative assets.
"To date, the industry has really been missing an intuitive UI to create, manage and maintain DCO campaigns across all paid media channels. Flight Control is the game changer we've been waiting for."
Real-time insights like you've never seen 
One unified space to view campaign performance across all devices, channels, date ranges, creative, Etc.

Easily automate customer reports based on any KPIs or data dimensions. No more pivot tables or excel!

Flexibility to set controlled permissions and automated reporting cadence
Your media dollar doubles as a research dollar
Every impression empowers smarter audience segmentation, more informed media buying and an overall better understanding of your audience

Advanced log-level data capabilities

Easily push analytics to any third-party dashboard for superior data portability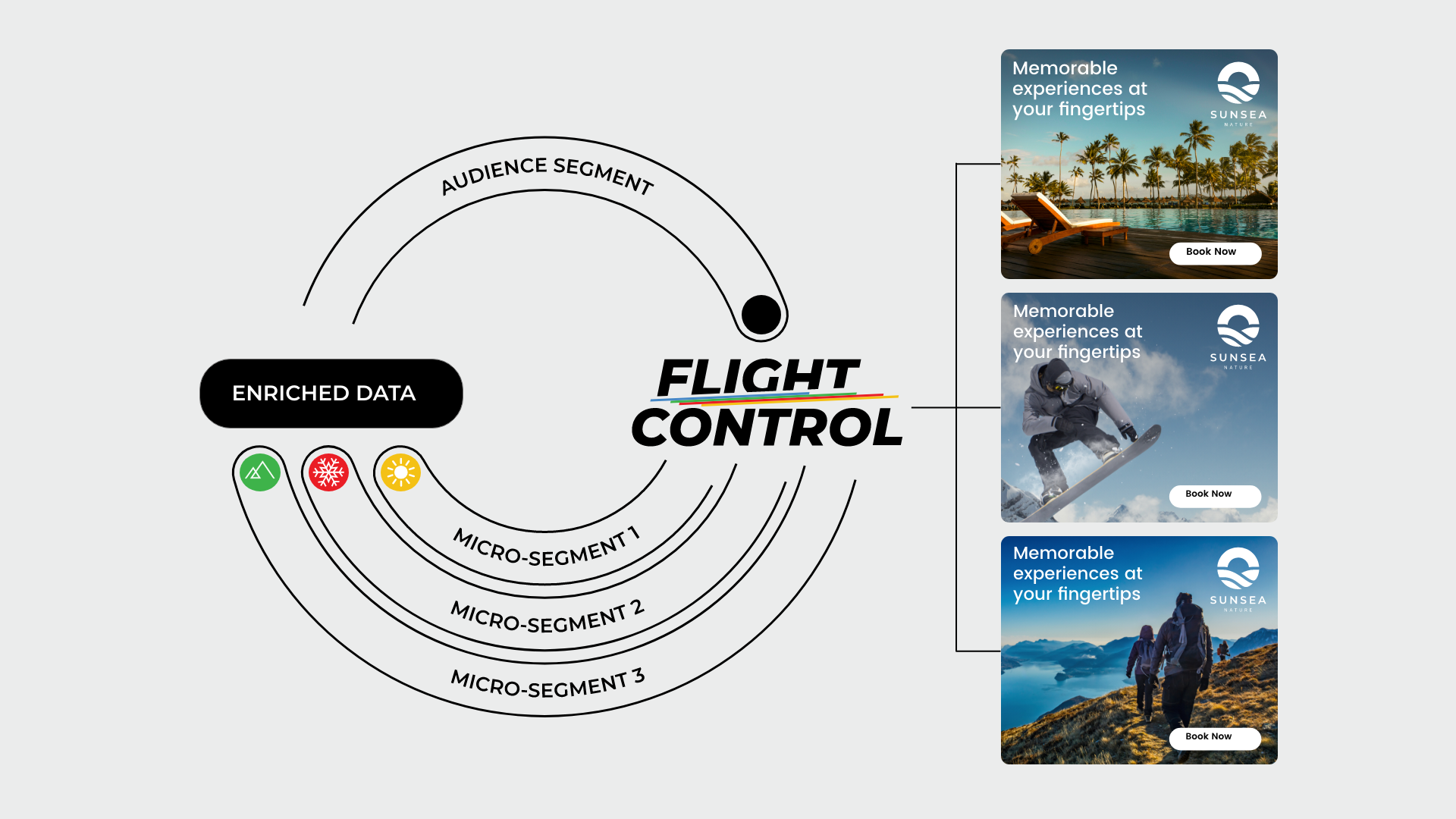 Take learnings from every channel and apply them to others, in real-time
Unified view of performance across all channels in a single view

Custom and dynamic ad templates allow you to create once, and scale everywhere

Bulk upload into walled gardens, and add personalization capabilities that are not native to walled garden environments
Zero margin of error = better margins overall
Real-time error notifications throughout the campaign build process ensure perfect setup every time

Send and receive feedback and approvals in one central space

Sharable preview links for viewing without platform access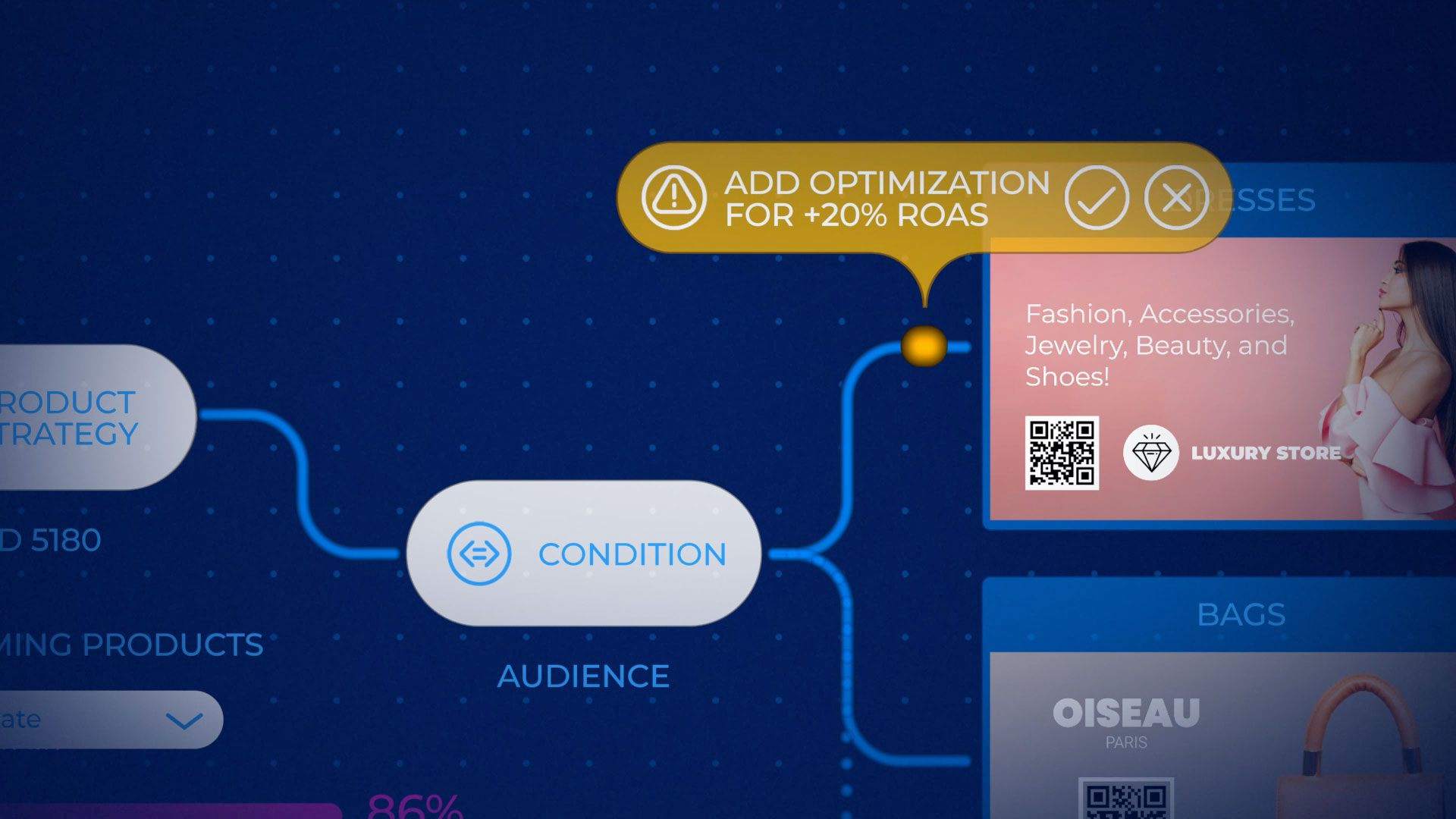 Independent and agnostic
Your source of truth across all media channels: display, video, CTV, DOOH, Social (API)

Unbiased and integrated with all DSPs (we don't buy or sell media)

Independent (full ownership of your data)

Fully transparent – no hidden or additional fees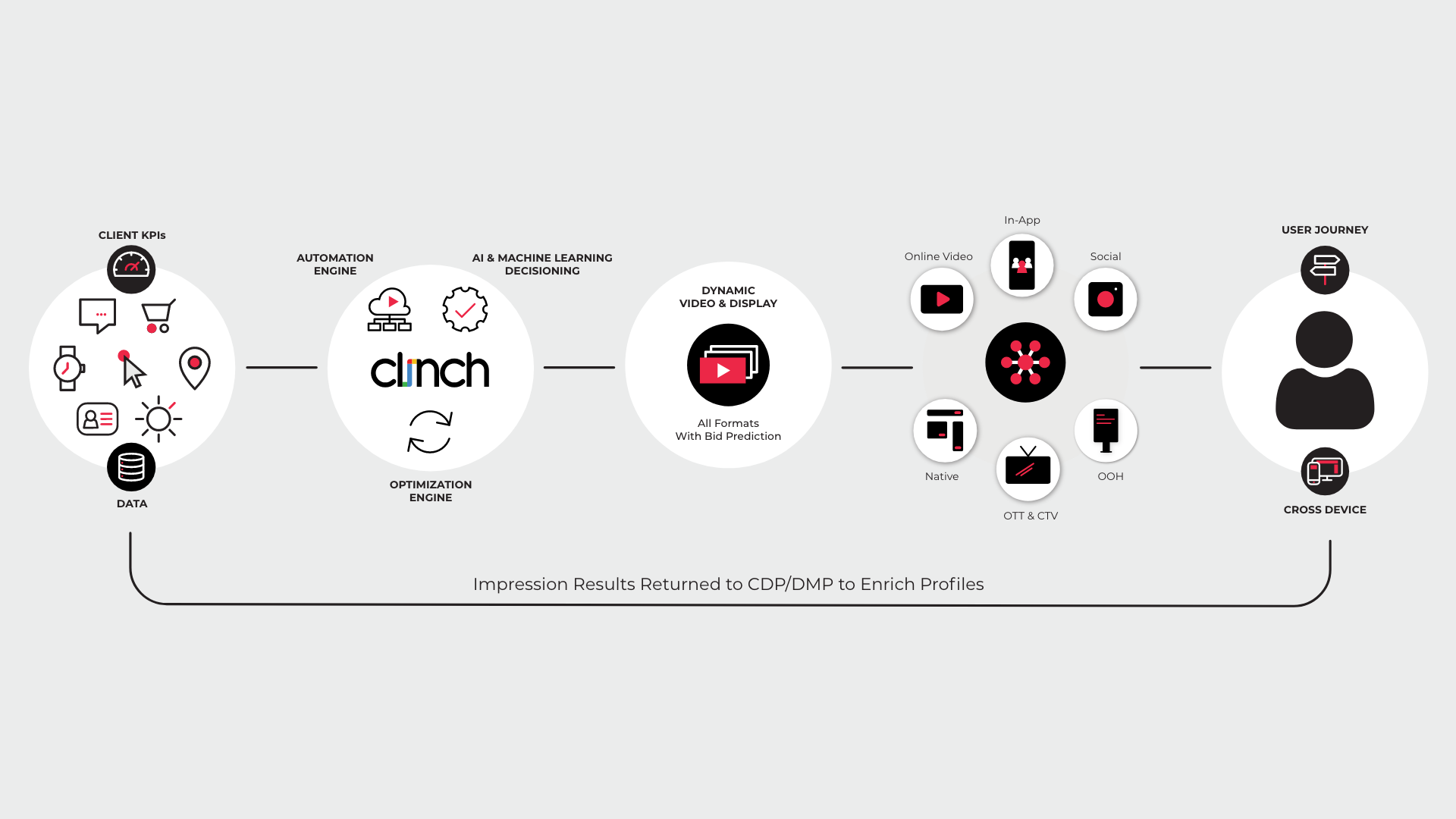 Leave the machine work to the machines
One simple workflow for all channels

Native integrations with platforms and data partners that can be activated with the click of a button

Auto wrap tags with your monitoring/blocking service of choice – across display or video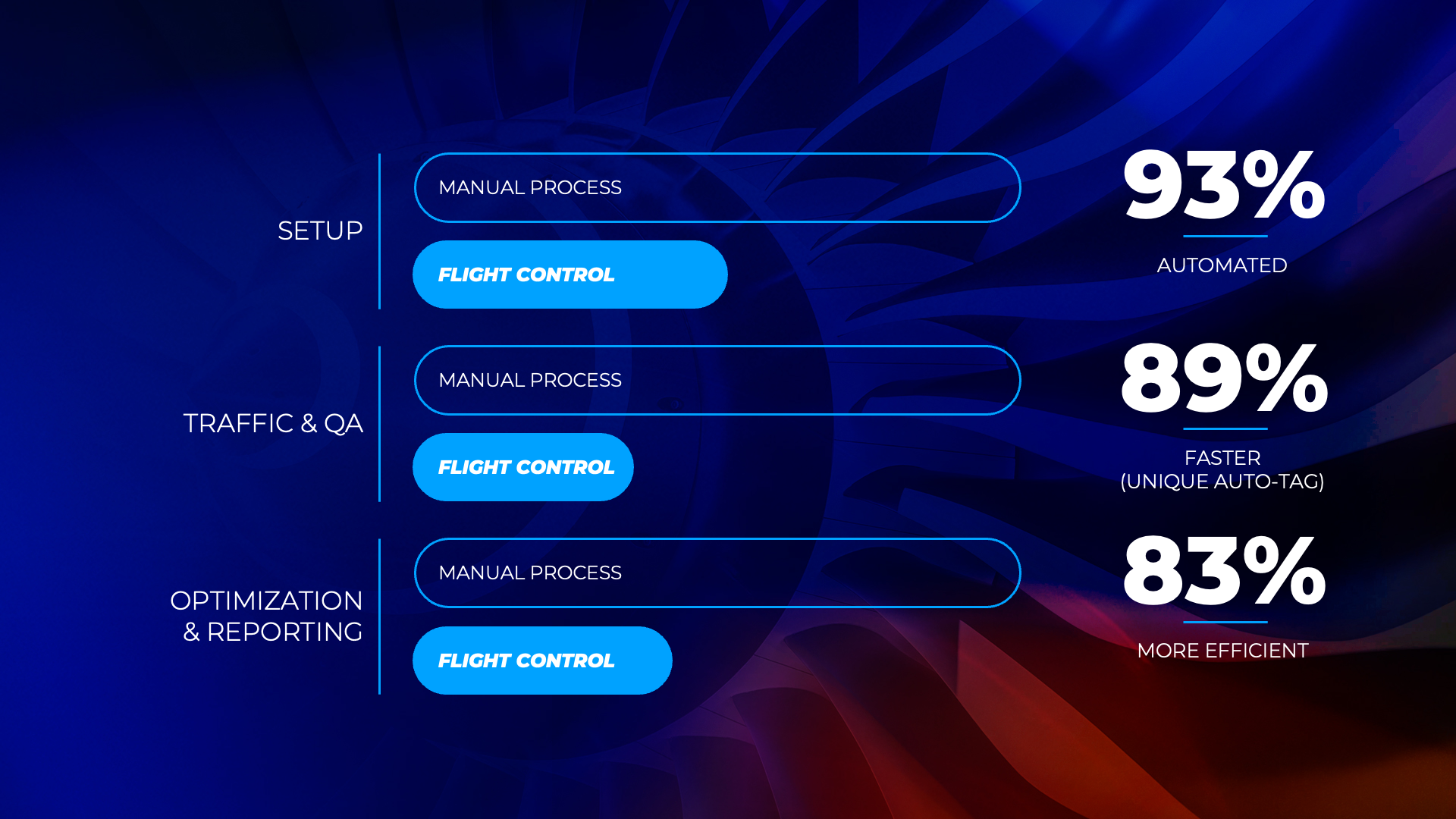 Do everything you've been doing more accurately and more efficiently.
And do some things you could never do before.